Technology
Flickr Co-Founder Launches New App 'Slap' for Corporate Communications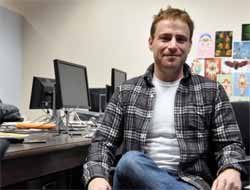 Steward Butterfield, the co-founder photo-sharing site Flickr, has launched a new app for corporate communications and relations. Slap is a real-time messaging, searching, and archiving service. It adopts the motto "Be less busy."
The app has been developed by Tiny Speck, Inc and launched by Butterfield. During its release, limited details and information were shared but those could already be more than enough to entice users.
Slap promises a three-pronged approach to communications. It aims to facilitate services for modern messaging, universal search, and file sharing. Thus, users in an office would more easily communicate in real time while they do their jobs. Sharing of files would also be instant, while the search task is also conveniently facilitated.
Still in early phase
The service is still in its early phase. Slap would be available for iOS, Mac, and Android device users. Initially, it is available only to a limited volume of beta-testing groups. Organizations or businesses could still sign up online to possibly get the chance to be among the first ones to use the new system.
Slack aims to offer a convenient and reliable service for companies that are seeking for modern ways to conduct business. This app would archive and organize as users go. It would also offer alerts, sync features, and notifications.
Connectivity among co-workers is strong feature facilitated by the app. However, Slack is not the first app recently announced that offers the same level and mode of connection between multiple users. But Slack could be certain that it is among the best in the pile.
Outstanding features of Slack
Slack facilitates sharing and posting comments on PDFs, images, text snippets, and zips. It could even do so in files that are stored outside the system like in Dropbox or Google Docs. Those documents or their trimmings would be indexed to be accessed from elsewhere.
The universal search function captures just about anything that users drop into the new service. Slack promises to provide needed results faster. It is not clear how this feature differs with typical features of popular search engines.
Butterfield is still best known as a co-founder of Flickr. The photo-sharing service was among the few pioneers in its field. It has always been promising. That could have been the reason why Yahoo Inc used its resources and influences to acquire the online site in 2005.