Investment
FICO Score Changes May Make it Easier for Consumers to Get a Mortgage and Credit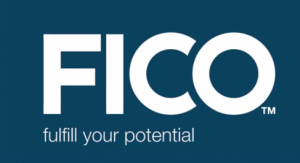 New changes are coming to FICO, a widely used credit score, that may improve credit scores for many consumers. FICO scores are used by banks, credit card issuers, car lenders, and other businesses to decide whether or not to lend money to consumers and how much interest to charge. A higher score can make it easier for consumers to qualify for mortgages and car loans and get lower interest rates.
Fair Isaac Corp., the company behind the FICO scoring model, says there will be three major changes to its scoring method, which it says is used in 90% of all consumer lending decisions in the United States.
Starting in the fall, it will give less weight to unpaid medical bills while determining creditworthiness. It will also stop penalizing a consumer's credit score if bills have been paid with a collection agency. The FICO score will also use a technique to analyze the creditworthiness of consumers who do not have much of a credit history.
FICO says it expects a consumers credit score — which ranges from 300 to 850 — to go up by 25 points if the only major red mark is from unpaid medical debts. This can mean the difference between being subprime and having good credit, or between having a good score and a great one.
"Oftentimes medical collection happens because of miscommunication between a consumer and their provider, or a consumer and their insurance company," said FICO spokesman Anthony Sprauve. "What we found through research was that it wasn't an indicator that someone was in trouble and was becoming a higher risk to lend to."
Regulators have increasingly focused on health care debt. More than 50% of collections on credit reports are medical bills, according to the Federal Reserve. A Consumer Financial Protection Bureau study in May found that some credit score models overly penalize consumers for medical debt. A study by the Urban Institute found that 35% of consumers have debts and unpaid bills reported to collection agencies, with health care-related bills accounting for nearly 38% of the debt that is collected.
"This move will ultimately make a real difference in the lives of millions of Americans who have been shut out of the housing market or forced to pay higher mortgage interest rates because of flawed credit scores," said Steve Brown, president of the National Association of Realtors.
Lawrence Yun, chief economist for the association, said around 15% of potential buyers are denied a mortgage due to "excessive tightness" in credit scoring.