Markets
Facebook Is Pushing Oculus Rift to Hollywood Studios
After the acquisition of the virtual reality headset Oculus Rift by Facebook (NASDAQ:FB) FB +1.17%, it appears that its new owner wants to diversify the target market. Tom Dotan from The Information reported last week that Facebook is having meetings with executives and directors from major Hollywood studios to create content for the Oculus Rift virtual reality headset.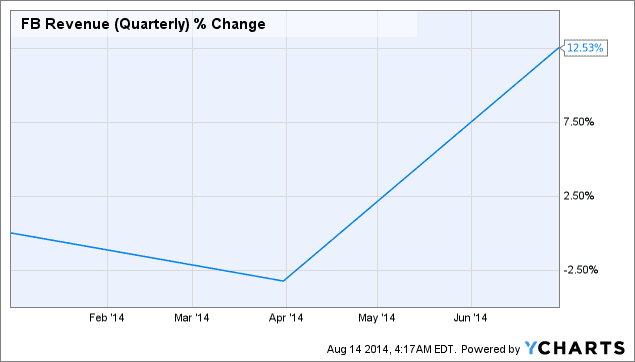 Sources close the talks disclosed the term "Oculus experience," which has been used to describe the new content that Facebook is pushing the Hollywood studios to specifically develop for the headset. At first, Facebook may try to develop complementary content that will be provided to the moviegoers. However, two of the sources mentioned that in the future, Facebook would push to build full feature length movies for the virtual reality headset. It would be a surprise to analysts, who expected that Facebook is spending the $2 billion to acquire Oculus Rift just for its applications in the Video game industry.
So far, Hollywood studios have been welcoming a more immersive experience. For example, they successfully integrated 3D technology that offers movie viewers a better depth of field experience. However, the experience of Oculus Rift will be a whole new ball game as it offers a complete virtual reality stage if applied to movies.
After a not so impressive first quarter, Facebook (NASDAQ:FB) FB +1.17% has managed to increase its quarterly revenue with a 12.53 percent year to date growth. However, as the company is growing, it needs to diversify its revenue streams to ensure a more stable cash flow in the future. After all, this is a public company with obligations to shareholders.
The talks to create a new kind of movie experience for viewers using the Oculus Rift are in the early stage, and Facebook may have not yet signed any deal with any of the major studios. However, HBO's recent exhibition of the Oculus Rift for Game of Thrones at the SXSW has already given the world a taste of what this virtual reality headset can provide.
If Facebook can convince the Hollywood studios that developing Oculus Rift specific movies will make business sense and offer a win-win deal for both parties, then we can expect to wear these headsets to immerse ourselves in movie theaters soon.