Markets
Facebook Inc (FB) Testing On-Screen 'Buy' Button To Push Further Into E-Commerce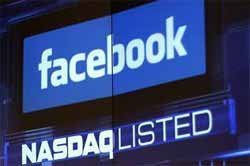 Facebook Inc (NASDAQ:FB) FB +1.17% announced Thursday that it is testing a new on-screen 'Buy' button on ads and page posts. It will allow users to purchase goods directly from the news feed without having to leave the social networking site. The feature is being tested with a small group of U.S. small- and mid-size businesses for desktop and mobile users.
Facebook Inc (NASDAQ:FB) FB +1.17% has in the past allowed users to buy gifts for their friends and make donations to causes, but with limited success. The company has now renewed its attempt to push further into the e-commerce territory with its 1.2 billion users. The testing will help Facebook Inc gauge the potential to drive retail sales through its platform.
The Menlo Park-based company said it has built this feature with user privacy in mind. So, credit card and debit card information won't be shared with other marketers. The company itself will store and safeguard users' card information to make future purchases speedier. Notably, the move comes just a few months after Facebook Inc said that direct purchases won't be the best strategy to serve advertisers.
The Mark Zuckerberg-led company is not currently taking a cut of the revenues generated by products sold through its Buy button, sources familiar with the matter told Reuters. Facebook Inc has joined hands with a third-party payment processing company to handle the credit and debit card transactions. Gartner analyst Brian Blau said that Facebook Inc is experimenting with this feature to find out how it can make shopping easy and desirable on its platform.
Meanwhile, Twitter Inc (NYSE:TWTR) TWTR +2.96% has acquired CardSpring to dip its toe into the e-commerce market. CardSpring allows users to redeem discounts and deals through merchants' tweets. Both Facebook Inc (NASDAQ:FB) and Twitter Inc are betting that displaying goods and services alongside posts would lead to more impulse purchases, giving merchants an opportunity to improve sales.
Last month, Twitter Inc signed a deal with Amazon.com, Inc. (NASDAQ:AMZN) AMZN +0.60% to roll out a joint service that lets users shop via hashtag. Twitter Inc CEO Dick Costolo has said that the microblogging site aims to eventually offer "commerce in the moment."