Markets
Facebook Inc (FB) Officially Unveils Slingshot After Accidental Launch Last Week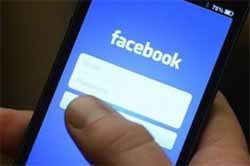 Facebook Inc (NASDAQ:FB) FB +1.17% officially unveiled its Slingshot app to challenge Snapchat on Tuesday. Last week, the social networking giant had accidently launched the app to the App Store for a while before pulling it down. Like Snapchat, Slingshot lets users share photos and videos for up to 15 seconds with their friends. The messages disappear after the recipient has viewed and cleared them.
However, you can't see the photo or video you have received until you respond to the sender with a video or photo. For instance, if a friend sends you a message, you'll have to send a message back to that friend before you can see what they sent you. That's a technique for Facebook Inc (NASDAQ:FB) FB +1.17% to encourage users to connect with their friends more frequently.
Slingshot won't require users to create a Facebook Inc (NASDAQ:FB) account. The user account is tied to your mobile phone number. Once the username is created, you can import contacts from the phone's address book or your Facebook Inc account. Slingshot photos and videos disappear automatically after you have viewed them. The ones that are not viewed stick around for 30 days before disappearing.
Slingshot is Facebook Inc (NASDAQ:FB)'s second attempt to challenge Snapchat. Its first Snapchat clone, the Poke app, was launched in 2012 and shut down last month. Engineers at the Menlo Park-based company have been working on Slingshot for a little over six months. In November 2013, Mark Zuckerberg had offered to buy Snapchat for $3 billion, but Snapchat CEO Evan Spiegel declined the offer.
The key difference between Slingshot and Snapchat is that photos and videos sent through Slingshot don't self-destruct after 10 seconds. Users can view images and videos only once, but the duration of the viewing period is up to the user.
If someone adds you on Slingshot, it will show up in the list of users who can sling you. If you don't want to see photos and videos from certain people, you can swipe left on that user's name and tap hide. That's it. In case someone you've hidden is harassing you, go to Hidden users section and report them to Facebook Inc.
Facebook Inc (NASDAQ:FB) FB +1.17% shares gained 0.33% to $64.40 at Tuesday close.