Technology
Destiny story changed in 2013 after lead Director left Bungie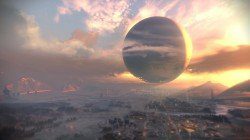 Destiny's storyline changed in 2013 after the game's lead Director left Bungie. In a rather odd twist of events, an early tester of Destiny revealed the 2013 test looked a lot different to what we see today. In a post on Reddit, the tester claimed various characters had been taken out of the story, alongside the removal of various cities and planets.
For fans of Destiny, this has only annoyed them even more. The plot is already a little timid when it comes to revealing any details, and it looks like Bungie made an informed decision to take away some of the content of the game, opting to save it for DLC for later.
This is not the first time a developer has pre-created content for a DLC launch. Call of Duty has been a big proponent of this approach, and perhaps unsurprisingly, Activision is also spending $500 million on Destiny.
According to the poster, in the 2013 edition of the game players were able to travel to the Reef, the Rings of Saturn, and various other places unavailable in the current game. Some of these places have come up on DLC and bug splats, showing Bungie is preparing to launch them with DLC expansion passes.
One of the most interesting parts of this story is that lead Director Joe Staten left Bungie in 2013, just after the first tests were finished. Something happened around that time with the plot, completely changing the game; arguably for the worse.