Business
'Despicable Me 2' Performs Strongly in International Markets Ahead of North American Debut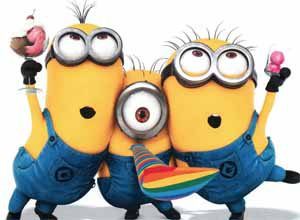 Before 'Despicable Me 2' opens in North American theaters in the middle of this week, the film has already shown its force on moviegoers internationally last weekend. By the looks of it, the sequel to the monster hit 'Despicable Me' (2010) is set to make its own record.
Over the past weekend, the movie has accumulated more than $50 million in total gross across only seven international movie markets. It was the fourth most watched movie internationally last weekend, trailing behind 'Monsters University,' 'World War Z,' and 'Man of Steel.' Interestingly, all these three films have been showing for a couple of weeks now in more territories.
Thus, it is safe to assert that Universal Pictures and Illumination Entertainment are set to earn a huge profit from this promising sequel. Initial ticket sale data show us more.
International box-office performance
In the UK, it earned $15.2 million last weekend. It was the top opening movie of all time for Universal Pictures and so far has ranked No. 1 in terms of opening day gross for 2013. Combined earnings in the UK and Ireland stood at $23.3 million over the weekend.
In France, it had the third biggest opening for the year when it started playing on the big screen last June 26. The film also debuted at No. 1 in French Switzerland, the Netherlands, and Belgium. It opened at No. 2 to 'Man of Steel' in Sweden and in Australia, where it has beaten the monster hit 'Monster University,' which in turn is in its second weekend at the tills.
High expectations in the US
Movie analysts expect 'Despicable Me 2' to perform strongly when it opens in North American theaters in July 3. This could be in line with the perceived box-office enticement of the Independence Day celebrations. The movie is set to generate ticket sale earnings of up to $114 million from its opening day on Wednesday to Sunday.
Add the projected North American box-office yields by its opening weekend to the $50 million earnings it already raked in seven international markets and it is set to earn up to $164 million. The film reportedly cost just around $76 million to produce. By the coming weekend alone, the movie would have already generated an $88 million profit. For sure, Universal Pictures and Illumination have something to grin about these days.