Politics
Democratic Party official, Allan Brauer, hopes Republican aide's children die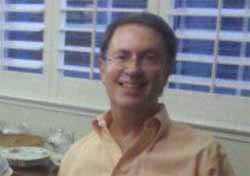 In an amazing display of intolerance for opposing ideas and opinions on the gun control issue, a Democratic Party official in California has told an aide to Sen. Ted Cruz (R-Tex) that he hoped her children "die from debilitating, painful and incurable diseases."
The statement was directed by Allan Brauer, communications director for the Democratic Party of Sacramento, Calif. Brauer responded to a tweet by Amanda Carpenter, who was an aide to Sen. Cruz, urging the Republicans to support defunding Obamacare.
Carpenter's tweet said "GOP beat gun control, change Obama's mind on Syria, is holding the line on amnesty. We can defund Obamacare too!"
This prompted the vitriolic tweet from Brauer who said "May your children all died from debilitating, painful and incurable diseases."
Following the vicious tweet, Brauer followed up with some even more vindictive and vulgar tweets. After being criticized for his vulgar and inappropriate language, rather than apologize Brauer instead took aim at those who would find fault with his desiring the death of children and defended his comments.
"I'm being attacked on twitter for wishing one of Ted Cruz's public lice to experience the pain her boss is inflicting on Americans."
After a few hours, under pressure for his incendiary tweets, Brauer finally apologized for wishing the death of Carpenter's children.
Later that afternoon, Tenoch Flores, a spokesman for the California Democratic Party offered a halfhearted condemnation of Brauer's comments in a statement to Yahoo's Chris Moody by saying the problem was that his comments allows critics to let people like Sen. Cruz off the hook.
"The problem with this kind of rhetoric is that alleged fringe characters – those who are actively trying to shut down the government- like Ted Cruz, off the hook. It's never acceptable to wish physical harm against political opponents regardless of how objectionable the policy priorities are."
A similar incident happened when a journalism professor at the University of Kansas called upon the children of NRA members to be the next people killed in a mass shooting.
David Guth, an associate professor at UK's journalism school made the remarks on twitter in the wake of the Navy yard shooting earlier this week. Guth said Aaron Alexis is not to blame for the deaths that occurred that morning, but rather the fault lies strictly on the shoulders of NRA members and if anyone has to die in a mass shooting it should be their children.
He later doubled down on his statements in an interview with Campus Reform where he said "hell no, hell no, I do not regret that tweet. I don't take it back one bit."
@amandacarpenter May your children all die from debilitating, painful and incurable diseases.

— allanbrauer (@allanbrauer) September 20, 2013