US
Debbie Gibson Reports Terrifying BOTOX Side Effects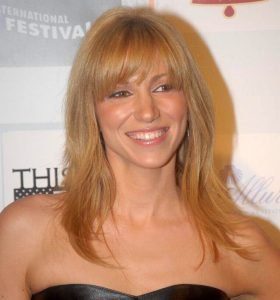 1980's pop star Debbie Gibson recently revealed on her official blog details about her medical conditions, some of which she links to a recent cosmetic BOTOX injection. Gibson has lately been criticized for her appearance, with online commenters saying that the naturally slender performer is now too thin. In her blog, she reveals that she has been suffering from Lyme disease and is struggling to maintain weight.
The performer responds to criticisms by writing, "I am an advocate of being lean and healthy and toned. Not skeletal."
Already concerned, Debbie Gibson took actions to improve her appearance while on tour. Prior to beginning her current treatment, Gibson tried a BOTOX injection to address wrinkles around her eyes. A doctor prescribed and performed the injection.
Within a week, the singer reported symptoms that caused her to be alarmed.
"Five days after the treatment, I was texting my boyfriend and he noticed I was mixing up my words. I had trouble with directions and driving. I was terrified. This was like pouring gasoline on an already lit fire. The tremors intensified and now I had tingling and pain in my head, along with migraines. I had no idea my immune system was so compromised to begin with, and now this.."
At that time, Gibson had not yet been diagnosed with Lyme Disease.
Cosmetic Botox is widely used and generally considered safe. It is, however, a botulinum toxin product that includes a toxin that is fatal to humans. For the majority of people, the amount of toxin present in the product causes little risk. The makers of BOTOX Cosmetic report no "confirmed serious case of spread of toxin effect when BOTOX® Cosmetic has been used at the recommended dose to treat frown lines or crow's feet lines".
Gibson's health status at the time of injection may not have been taken into consideration. She admits to quickly getting the procedure done without researching the side effects:
"I usually do tons of research and due diligence before undergoing any treatment…"
The side effects and risks associated with BOTOX Cosmetic are listed on the product's website. They do not include symptoms of Lyme Disease.