Companies
Chrysler says new paint shop sets "future standard"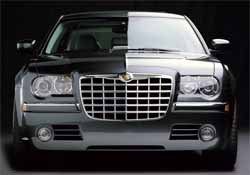 Chrysler Group LLC has publicly unveiled its new state of the art paint shop in Sterling Heights on Tuesday.
The company says the new 425,000 paint shop, which actually encompasses 898,000 square feet when all three levels of the facility are considered, is part of an $850 million investment by the automaker which is based in Auburn Hills. According to John Powell, senior manager of paint facilities, planning and launch for Chrysler said the facility is around 85 percent complete and Chrysler is expecting it to go online early next year.
"There's a lot of new innovative technology that we have here that we don't have anywhere else," he told media representatives on Tuesday during a tour of the three-level facility. "This is definitely going to be our future standard."
When completed the facility will be able to seal, coat, powder and paint an entire vehicle using advanced robotic systems in about eight hours. The new paint facility is intended to replace a current shop that is connected to Chrysler's Sterling Heights Assembly Plant that currently produces the Chrysler 200 and 200 convertible as well as the Dodge Avenger.
However, when the new paint shop goes online next year it will do far more than the current plant is doing. The new plant will have the ability to accept the entire lineup for both Fiat and Chrysler lines with the exception of the Ram Truck brand and ProMaster. Officials have said the first vehicle scheduled to go through the facility is the next generation 200, although they acknowledged it could be called by a different name.
Chrysler idled the Sterling Heights Assembly Plant on July 1 for routine retooling and took the opportunity to connect the new paint shop with the assembly plant. The assembly facility is expected to be back on line producing new vehicles in approximately two weeks.
While the new facility uses newer technology which is more efficient than the current paint shop, Chrysler did not have an estimate for the amount of money the new facility is expected to save them annually in recycling, energy and other costs. However, Jim Hanley, conveyer project manager, said a new friction driver conveyor which is one of the final steps in the paint shop for a vehicle is expected to save Chrysler $63,583 a year in energy costs.
The Sterling Heights Assembly Plant facility employs around 2,450 hourly and 127 salaried workers who work two shifts.