Technology
Blizzard cancels Project Titan after seven years of development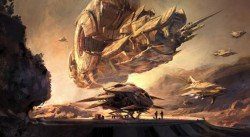 In an interview with CEO Mike Morhaime, Polygon found out that Project Titan, which had been in development for seven years at Blizzard, has been cancelled. The project was said to be the next MMO from Blizzard.
Not much was divulged about the seven years of development, but Morhaime said it was the "most ambitious thing that you could possibly imagine."
The team said it lacked the fun factor and just didn't come together on many levels.
Blizzard worked on a new engine just for Project Titan and the team had put thousands of hours into development of the world and characters. It must be extremely hard for the studio to just give it up, although it might come back in some fashion at a later date.
Morhaime reflects that his studio does not need to get themselves into "larger than life" projects and does not need to be the "MMO company" everyone thinks it is are.
Blizzard is not ruling out an MMO in the future, but right now, the team is focusing their efforts on other games. This is not the first time Blizzard has shut down a big development project, as StarCraft Ghost and Warcraft Adventures both were cancelled in the past.
Among the sadness, it is nice to see Blizzard really care about the quality of their games. Hearthstone and Heroes of the Storm are clearly two projects that have gone through an immense amount of Q&A and are still continuing to evolve with more development time.