Economy
Bernanke's Testimony Causes Mortgage Rates to Drop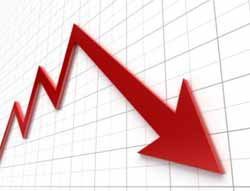 After Federal Reserve Chairman Ben Bernanke testified before the U.S. House of Representatives on Wednesday, mortgage rates began to drop again. Reports indicate that the rates improved moderately, falling back to levels that had not been seen since July 3. Rates had been rising, but yet, had remained at historic lows.
Current Best-Execution Rates
Conventional 30-year fixed best-execution rates are now back down to 4.5 percent on average. Several lenders, however, have competitively priced rates between 4.25 percent and 4.375 percent. But before agreeing on a lender, consider the closing costs as some lenders closing costs vary.
Consider Closing Costs
One lender may have a rate at 4.5 percent but closing costs that are significantly lower than a lender who has a rate of 4.25 percent. Calculating the rate and the closing costs is beneficial to the borrower, because in some instances a higher rate may result in lower overall cost.
Bernanke's Testimony Anxiously Awaited
For the last few days, everyone on Wall Street seemed to be waiting in anticipation of Bernanke's testimony before Congress. Experts indicate that depending on trading over the next few days, the mortgage rate's center range could vary from 4.5 to 4.635 percent, with the extremes falling from 4.25 percent to 4.875 percent.
Bernanke's testimony will continue today, and in the meantime, investors and lenders seem to continue to wait in anticipation. Whether rates will change again today is yet to be determined. Many expect the week to close out with rates settling close to the same as they are now.
Current Rates
The current best-execution rates are as follows:  30-year fixed at 4.5 percent, FHA/VA at 4.25 percent, 15-year fixed at 3.625 percent, and a five-year ARMS at 3 percent to 3.25 percent, depending on the lender.
The Housing Market
According to various reports, including Bernanke's testimony, the housing sales market has seen improvement in recent months. Reports indicate May showed major improvement for the housing industry, with them remaining significantly higher than the same time a year ago. Reports also indicate home values continued to rise, with the median price of a home raising by double digit rates.
As the stock market continues to show improvement, the housing industry is expecting to remain stable or see improvement as well, according to analysts. With mortgage rates remaining at historic lows, now is the time to buy, experts indicate.