Business
AT&T's Stephenson Discusses Fiber Network and Mexican Expansion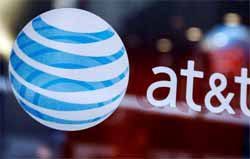 NEW YORK – The debate over net neutrality has created much confusion over the past six months with the high-stakes game pitting consumers and content providers against broadband network providers. On Wednesday, AT&T (NYSE:T) looked to up their ante as the company announced they would halt rollout of high-speed fiber optic service to 100 cities until the Federal Communications Commission (FCC) decided on the regulations.
According to a report released by Reuters (TO:TRI), AT&T Chief Executive Officer, Randall Stephenson told reporters on Wednesday that unless the FCC develops clearer rules surrounding net neutrality. 'we can't go out and invest that kind of money deploying fiber to 100 cities not knowing under what rules those investments will be governed.'
Analysts noted that the warning could be a setback for the FCC, who is trying to promote internet access for all Americans. The announcement also comes at a time when Google (NASDAQ:GOOG) is eying investments in their nationwide fiber optic network.
Ultimately the uncertainty about the rules governing internet access could cause the FCC to miss an opportunity to ensure that all Americans have to a broadband connection. In doing so, consumers will lose out on the opportunity to take advantage of the digitization of the economy.
In related news, Mr. Stephenson also told reporters that AT&T does not need to acquire the assets of America Movil SAB to be a success in Mexico. The announcement follows AT&T's decision to purchase a rival network in Mexico. The comments were made at an investor conference organized by Wells Fargo (NYSE:WFC) in New York.
According to analysts Mexico, represents a tremendous opportunity for American mobile phone operators as the Mexican consumers have not yet transitioned to the mobile internet. According to Stephenson, the more attractive assets in Mexico would be the remnants of Nextel's iDen network which is currently owned by NII Holdings (OTCMKTS:NIHDQ) – the company filed for bankruptcy in September.
Whilst America Movil is the number one mobile network in Mexico, with 70 percent market share, many believe there is tremendous opportunity to build the first North American network and it's only a matter of time before either AT&T or one of their competitors moves in that direction.
Shares of AT&T were up 0.60 percent at $ 35.31 before the noon bell on Wednesday.