Technology
Apple eyes failed headsets, hopes to enter the smart glasses market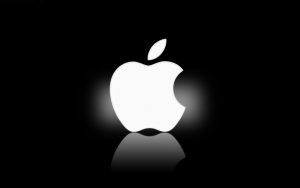 Apple is looking to expand into wearable glass headsets, an area were Google failed. It is already in cahoots with potential suppliers.
Chief Executive Officer Tim Cook has made it clear that he is more interested in mixed reality, which Microsoft along with its HoloLens, is already in the process of developing. In contrast to Google, HTC, and Facebook who are now banking on virtual reality as the next major computing wave.
Apple's, the world's largest technology company, first wearable headset would show images, along with other information and may use augmented reality. However, it might not resemble the HoloLens rather the ill-fated Google Glass.
Apple has already ordered a small number of near-eye displays, only in small quantities, most likely for testing.
The digital glasses will pair with an iPhone and then will display information within the wearer's peripheral vision.
Tim Cook is under pressure to deliver new products in the midst of slowing sales of the iPhone, which accounts for two-thirds of Apple's revenue.
This device if released would be one of the most unconventional gadgets that Apple will have ever made. It could also help rebuild confidence in the company. But taking a failed product and reinventing it would be a challenge, they would have to solve the same problems that the hounded Google Glass proposed to win back buying. The problems included privacy issues, overall design, and battery life.
"If such a device is indeed in the works, we won't be seeing it until 2018 at the earliest", said a source.
Snap, an $US18 billion ($24bn) company which makes the popular messaging app Snapchat, also launched its own video-camera sunglasses last week.