Technology
4 Recommended Apps for Easier Black Friday Shopping Experience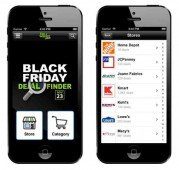 It is not surprising that most consumers are usually excited about the upcoming Black Friday. We have waited for a year to take advantage of what technology brands and retailers have in stored for us this time. Thus, for sure, November 28 is a marked date on your calendar.

With just about a couple of weeks before Black Friday, you might already be looking out for early announcements about discounts and promos from companies and retailers. It is not advisable to look for newspaper flyers anymore. This time, it is just logical that most discount coupons and information are available right to your smartphones through various apps.

Here are four smartphone apps that you could check out, download, and use to find and enjoy the best deals this coming Black Friday shopping season.

Finding the best deals

The Black Friday app – Don't you just wish you would be among the first individuals who see ads for discounts and promos the moment those are released by brands or retailers? This app would help you be regularly updated about the best and newest offers for this shopping season. Users can also make a wishlist to find the cheapest and best deals  for the items or brands of your choice.
The Shopular app – For those who still prefer spontaneity and unplanned shopping sessions, this is the app to use. It will provide alert about the best deals and coupons when the user gets to a mall or store. It actually functions like a location-based alert system. You may not be able to find the best deals in a shopping complex or retail shop unless you physically get there.

Organized shopping

The TGI Black Friday app – This is the shopping app that would sort various products and stores to make finding the best deals for any user easier. If you are the organized type of shopper, this is the app you should use. Of course, it would facilitate making of your own wishlist. It could even make sharing the best deals you find easier through email or the social media.
The RedLaser app – It is now possible to find the cheapest price for any particular item not just in a retail shop but in your entire area using product barcodes. Before picking up that item and paying for it at the counter, be sure you are getting the best available deal in your community or city. For bargain hunters, this is definitely and logically the best app for the season.