Business
Wells Fargo, US Bank, Fifth Third to Drop Payday Loans, Citing Tougher Regulation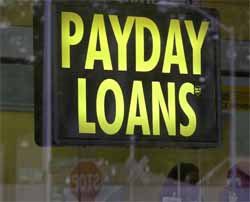 In the face of tougher regulations, some of the largest banks in the country — including Wells Fargo and US Bank — said they will abandon short-term, high-interest loans that many consumer groups have called debt traps.
The exit of U.S. Bank, Guaranty Bank, Wells Fargo, and Fifth Third from the payday loan market may be a sign of things to come as banks anticipate stricter rules on many consumer products.
The banks have offered deposit advances for many years. Deposit advances are a type of payday loan that came under fire by regulators in 2013. In deposit advances, consumers borrow a small amount of money between paydays and pay it back, plus a fee, when the next scheduled direct deposit comes in.
Wells Fargo was the largest bank offering the expensive, low dollar amount loans. Regions Bank led the charge by announcing an end to deposit advances earlier last week.
Regulators put limits on deposit advances in November, saying consumers were often trapped into a costly cycle of debt.  The Federal Deposit Insurance Corp. and the Office of the Comptroller of the Currency imposed tighter restrictions on the products, but did not bar banks from offering the loans.
The Consumer Finance Bureau said the typical deposit advance lasted 12 days with an APR of over 300%. The bureau also found more than half of borrowers took out advances totaling $3,000 or more. Of these consumers, most paid off one loan and went back into a new loan within 12 days. The average borrower took out 10 deposit advances in a year, paying $458 in fines.
The OCC and FDIC issued a strong guidance on bank deposit advances, calling them payday loans that pose "significant safety and soundness and consumer protection risks," and requiring banks make sure consumers can afford to repay the loan.
The two agencies also required banks to begin using a "cooling-off period" that would prevent borrowers from taking out more than one loan during a monthly pay cycle. This ran counter to Wells Fargo's strategy, allowing customers to take out small deposit advances whenever they wanted.
Banks say, however, the new regulations were strict enough to make the loans unsustainable.
U.S. Bank will stop offering its service, Checking Account Advance, to new customers beginning January 31, and will discontinue the product for current customers on May 30.
Wells Fargo, which has offered the service since 1994, will discontinue its product, Direct Deposit Advance, for new customers on February 1, although existing customers will be able to access the loans until midyear.
Fifth Third said it will not enroll customers in its Early Access service after January 31 and will phase it out completely by the end of the year.
The only bank left that will continue offering deposit advance loans is Bank of Oklahoma, which said it does not have any immediate plans to discontinue the service.