Technology
Volvo Announces Automatic Self-Parking System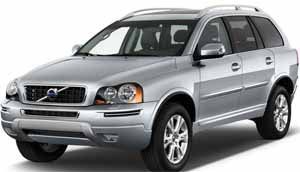 Volvo has announced the development of an autonomous parking system, which would enable a vehicle to park itself even if the driver has already stepped out from it. The innovation is a concept technology that would be integrated into the next release of Volvo XC90 SUV, which is set to be launched in the later part of 2014.
The technology would be the latest in self-driving concepts. This series was first attributed to the wholly driverless car from Google. It was fully integrated into the self-driving Mercedes S-Class, which in turn is set to be the next big thing in the industry in the next decade.
Volvo's new concept was showcased in a recent media event. It combines autonomous driving with automatic braking. Sensors would be used to find free space in a parking lot and drive into it. Interestingly, the process could be reversed so that the car could be instructed to leave the parking space upon command and get back to where the driver/owner is.
New system
The company is continuously working to make the concept more effective. Primary to its goals is the overall safety of pedestrians and other vehicles. Its main attraction is the possibility of automating valet parking for the utmost convenience of the modern car driver.
The system being developed by Volvo is different from the existing autonomous parking systems from other vehicle manufacturers like BMW, Volkswagen, and Toyota. Volvo's own self-parking system enables the driver to use smartphone application to manipulate the vehicle to safely park even if he has already gotten out of the vehicle. The car would independently park on its own and send a message about its location to the driver.
How it works
The driver can simply call the system back so the car would pick him up where he left it off to park on its own. This system of autonomous parking could be best used in venues like airports, shopping centers, and other controlled areas where automated cars can be easily managed remotely.
This Volvo test car would look more like any other car in terms of its physical appearance. However, it would be better equipped with more cameras, on-board GPS mapping, radar sensors, and image recognition software. These features would facilitate parking of car on its own around a car park, avoiding non-autonomous vehicles and even pedestrians.
As mentioned, the automated driverless parking system would be accomplished through the use of a specified smartphone app. This system would be almost similar to the concept presented by Audi during this year's Consumer Electronics Show.