Investment
Vacation Home Sales Spiked 30% Last Year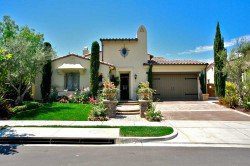 According to the National Association of Realtors, vacation home sales climbed nearly 30% last year across the country, showing a very healthy recovery of this segment of the housing industry.
Sales climbed to an estimated 717,000 in 2013 from 553,000 in 2012, according to the association's new report on vacation and investment properties released on Tuesday.
While vacation homes have seen healthy growth, the association found that investment home sales dropped 8.5% to 1.10 million in 2013. Owner-occupied purchases rose 13.1% last year.
Indicators show the vacation home market will continue its strong growth in 2014.
"Growth in the equity markets has greatly benefited high net-worth households, thereby providing the wherewithal and confidence to purchase recreational property," said NAR Chief Economist Lawrence Yun in a recent press release." Yun noted that vacation home sales remain 30% below peak activity in 2006.
About 13% of all real estate transactions last year were vacation home sales, which is the highest share since 2006. The percentage of investment sales fell to 20% in 2013 from 24% the previous year.
Yun called the pullback in investment purchases understandable, as prices have been rising quickly with a declining inventory of foreclosures. "In 2011 and 2012, investment property was a no-brainer because home prices had sharply over corrected during the downturn in many areas, creating great bargains that could be quickly turned into profitable rentals. With a return to more normal market conditions, investors now have to evaluate their purchase more carefully and do their homework."
While income is the primary factor in an investment purchase, the average vacation home buyer is motivated by lifestyle. The average vacation home buyer was 43 years old with a median household income of $85,600, purchasing a property an average of 180 miles from the primary residence. About 34% of vacation homes were purchased more than 500 miles away from a primary home. Buyers plan to hold vacation homes for an average of six years, down from 10 years the previous year.
The new report also showed where vacation homes are being purchased. 41% were purchased in the South; 28% in the West, 18% in the Northeast and just 14% in the Midwest.
While the median investment home price was $130,000 in 2013, the median investment home price was $168,700, up 12.5% from 2012. This compares to the average owner-occupied home price of $189,000, an increase of 11.2%.
All-cash purchases were common for both vacation and investment purchases, as well as high down payments.