Politics
UK Former Prime Minister Margaret Thatcher Dies at 87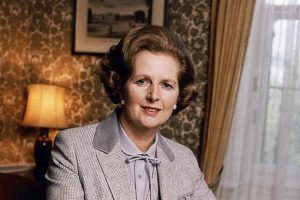 It is reported that the 'Iron Lady', who was the former UK Prime Minister Margaret Thatcher, has died at the age of 87. she is prominently remembered for helping bring an end to the cold war that prevailed in the nation and got her name of 'Iron lady' for her uncompromising and robust style.
It has been revealed by her spokesman that Margaret had a heart attack this morning and she died quite peacefully. According to the words of Tim bell, the spokesman, as told to the Sky News television, "There can't be anyone like her again. We will not get to witness someone like her. She was one of the best prime ministers of all times who have successfully changed the lives of people."
It was in the year 1979 that Thatcher took over her post as prime minister of UK. At that time, the unions of Britain were so strong that they were enough to beat out any party leaders who opposed them, including prominent industries, utilities and even stated owned organizations. It was after Thatcher stepped in, she made provisions for free economic market and low taxes within 11 years with better monetary scenario, thus making a better and enhanced national political spectrum in the country.
It is stated that at that time of her reign, the economic condition was quite painful and bad. Unemployment loomed high with more than 3 million crossing within the time span of 1980s. At the same time, many places of North had been the global centers for manufacture which were struggling to change and adapt it to the latest economy services.
Tim Bale who is a politics professor at the University of Queen Mary of London states that Thatcher was a simple and quite person who was one of the most influential leaders in politics that UK has witnessed. Tim Bale has also penned a book about Margaret Thatcher with the name of 'The Conservative party From Thatcher to Cameron'.
Thatcher is most prominently remembered and recalled in the political scenario for her many battles such as the war against Argentina that she waged, clash with the miners who were forced to follow the leaders in order to cut down on the financial position of Britain in comparison to their previous Union leadership of Europe. It was in the year of 1984 that she survived an assassination attempt when her hotel was bombed at Brighton by the Irish Republican Army, at the time period of conservative Party's yearly conference. This incident killed five people; however Thatcher stuck to her schedule and addressed party members on the morning of the event.
It was after three consecutive wins in the election that Thatcher was forcibly put out of her office as she had refused to adjust and compromise on her political ethics in Europe regarding a property tax which resulted in mass violation and riot.