Economy
U.S. New Home Sales Struggle for Two Consecutive Months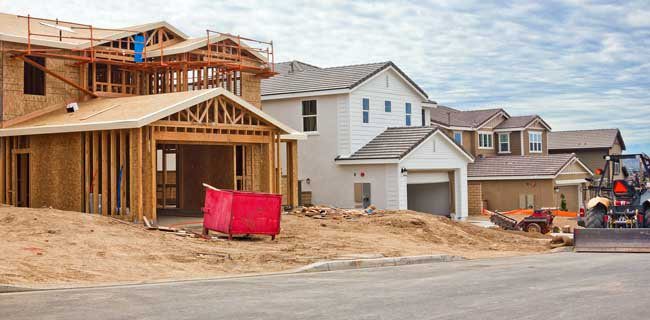 Today's U.S. single-family home data came in weaker than expectations with new single-family home sales declining in June. According to the Commerce Department, new single-family houses had their worst selling month in the last seven months with a drop of 6.8%. The government institution reported new home sales of 482,000 units for the month of June against sales of 517,000 units in May. However, market experts were not worried about the decline, as new home sales account only for 8.1% of the overall housing market and are likely to fluctuate on a monthly basis. Despite the drop in sales, the net sales in June reported year-over-year improvement of 18.1% when compared with the prior year period.
Apart from this report, the housing recovery is on its way with positive data in the last couple of weeks. According to the National Association of Realtors (NAR), existing home sales noticed an improvement of 3.2% in June with sales of 5.49 million units. These figures are the highest in more than eight years and the economy had similar figures earlier in February 2007. According to the market experts, a tightening labor market is one of the primary catalysts behind this improvement and boosting overall housing demand. Some of the analysts even said that the current positive housing trends are paving positive steps towards a federal interest rate hike later this year.
According to the NAR, strong economic fundamentals and favorable mortgage rates were among the primary reasons behind the boost in sales. Out of the overall sales, first-time homebuyers processed 30% of them making it the fourth straight months to hover around that figure. The median price for a previously owned home stayed at $236,400 in June and it took an average 34 day for the house to sell.
After today's weaker single-family home sales release and somewhat bearish investors' sentiment on the Wall Street, the U.S. treasury debt prices floated higher. The increase in debt prices led to a drop in 30-year bond yields, which were down to seven-week lower levels, whereas 10-year yields were hovering around their two-week lower levels. At the end of the day, the S&P 500 and Nasdaq closed the week with their steepest weekly declines after March. In the commodities market, copper dropped to six-year low prices, although the prices reiterated later. The Dow Jones industrial average was down 0.92% to 17,568.53 whereas S&P 500 was down 1.07% to 2,079.65.