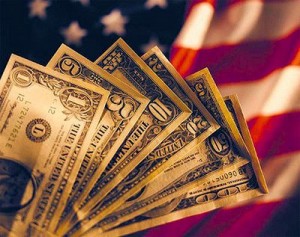 Snowstorms and cold weather pounded the U.S. economy to the point where it contracted at an annual rate of 2.9% between January and March, the sharpest decline in nearly five years.
The Commerce Department, in its final set of figures, showed that the contraction, which was initially estimated at 1%, was a result of weak consumption. The real engine of the U.S. economy, which is equivalent to more than two thirds of gross domestic product (GDP), has practically dropped off the map.
Most analysts expected the adjustment figures to show an annualized reduction of less than 2%.
One of the factors that weighed in this decline was that the general population lowered its spending on health care and other services. The Government had assumed that the implementation of healthcare reform would increase spending on health care between January and March. Obama and his cabinet were wrong.
This period of the year was also marked by repeated storms with snow and extremely low temperatures that paralyzed activities in most parts of the country. As a result, manufacturers chose to use their inventories rather than continue producing new goods.
U.S. economic activity grew at an annual rate of 1.1% in the first quarter of 2013, 2.5% in the second, which accelerated to a rate of 4.1% in the third, and returned to moderate rate in the fourth quarter (2.6%).
In the past year GDP grew by 1.9%, according to government figures.
The Commerce Department said in its statement that the decline in real GDP in the first quarter reflected negative contributions from private inventory investments, exports, spending by state and local governments, and non-residential and residential fixed investments.
Preliminary second quarter data indicates that the U.S. economy came out with momentum from hibernation and consumers have been willing to spend what they saved in the previous three months. Analysts have estimated that between April and June, GDP could have scored an annual growth rate of 3.6%.