Technology
Toshiba Updates Its Business Class Laptops with Five New Models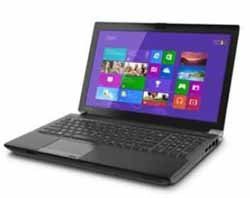 Toshiba has launched five new laptops that are all within its business class lineup. The new models comprise of two Portege laptops (Portege Z30 and Portege R30) and three Tecra laptops (Tecra Z40, Tecra Z50, and Tecra W50).
The business class laptops would differ in systems from the ultraportable to the Nvidia Quadro powered machines. As usual, Toshiba obviously tried to make the new laptop models stand out from all the rest in its niche. All models come with impressive features.
Enterprise-class laptops
Toshiba's Portege Z30, Tecra Z40, and Tecra Z50 are part of the brand's lineup of enterprise-class PCs. All three come with full-sized backlit keyboards (LED) as well as dual pointing tools. They all use similar disk image to allow IT managers to support and at the same time administer different form factors. They also feature similar docking system and even AC adapters for logical and practical reasons.
The Portege Z30 has 13.3 inches of display, is 0.7-inch thin, and is weighing 2.6 pounds. It would have a price tag of $1,279. Tecra Z40 has 14 inches of display. It is 0.8-inch thin and about 3.2 pounds heavy. For its part, Tecra Z50 would have 15.6 inches of display with thinness of 0.8 inches and weight of about 3.9 pounds. Both Tecra Z40 and Tecra Z50 would have price tags that start at $1,229.
Tecra W50 and Portege R30
Meanwhile, Tecra W50 would be the company's new mobile workstation. Buyers could opt for Intel Core i7 processor as well s Nvidia Quadro workstation-class graphics. It has 15.6 inches of display with resolution of 1,080 pixels. It comes with 32GB of memory and is weighing below 6 pounds. When it is released on October 18, this model could command a price tag of about $1,999.
Lastly, the Portege R30 features a 13.3-inch display with fourth generation Intel Core M processor. It has about 16GB of system memory. This model is distinct because it is the only one in this batch that comes with Ethernet, full-sized HDMI, and an optical drive. Despite its impressive specs, the laptop still weighs lightly at just 3.2 pounds. It shares docking and even power adapters with the rest of the business laptops from Toshiba. What's more? Portege R30 claims to have a battery charge that could last an entire workday. It would be available in the market starting this November.