Investment
Today's Mortgage Rates Roundup – (8/5/2015)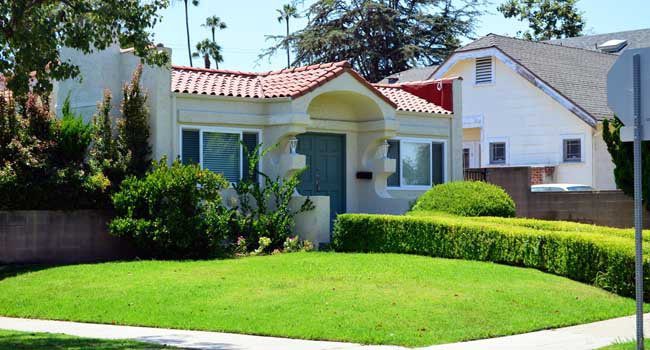 The U.S. economy is regaining its momentum with healthy economy data released by a majority of the federal departments. According to the Institute of Supply Management, the nonmanufacturing purchasing manager index reported its best figures since August 2005 and rose up to 60.3 beating analysts' estimate of 56.1 in the process. It was not just the nonmanufacturing purchasing manager index, which surprised the market. The ISM employment index rose to 59.6 in July against the reading of 52.7 in June. These figures have helped the U.S. dollar register gains against Euro and Yen. The news had a positive impact on the Wall Street with both S&P 500 and Nasdaq Composite reporting gains in the afternoon trading hours.
A series of positive U.S. economy reports and a statement from one of the federal officials on Tuesday hinting towards an interest rate hike in September came under contradiction after a fresh statement from another U.S. federal governor. Fed Governor Jerome Powell said that the policymakers have not decided upon the interest rate hike in September as of now and the committee will pay special consideration to the upcoming labor market data before making any such decisions.
In another important announcement from the U.S. Treasury, Seth Carpenter, acting Assistant Secretary for Financial Markets, said, "Unless Congress raises the debt limit; we expect that Treasury's cash balance will fall below the minimum prudent level of approximately $150 billion sometime over the next few months." The department further mentioned a reduction in government's cash buffer and limiting bill issuance until further action from the Congress.
The mortgage interest rates were hardly affected by any of these events with a 30-year fixed mortgage for new house available at 3.99% interest rate on August 05, as mentioned by Bankrate.com. Similarly, a 15-year fixed rate mortgage was available at average interest rate of 3.02%. These interest rates depict the average site interest rates on Bankrate.com and may change in future.
Bank of America was offering its 30-year fixed rate loan at an interest of 4.000% whereas its 15-year fixed rate mortgage for new house was available for 3.250% interest. On the other hand, Chase was offering 30-year fixed rate mortgage for 3.8755 interest with 1.000 points and its 15-year mortgage was quoted at an interest rate of 3.250% with 0.750 points. Wells Fargo had an asking rate of 4.250% for its 30-year fixed rate mortgage and its interest rates were 3.500% for a 15-year mortgage.
The interest rates mentioned within the article are subjected to change without any guarantee and are up-to-date at the time of publishing of the article. For the latest interest rates, make sure to check the current values.