Investment
Today's Mortgage Rates of SunTrust (Wednesday July 3 2013)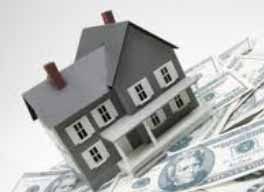 SunTrust Bank today's mortgage rate for a 30-year fixed mortgage is decided at 4.490%, yielding an APR of 4.6224% while for 15 year fixed mortgage the bank offers a 3.490%  interest rate which results in an annual percentage rate of 3.6952%. This rate is pretty much higher than the U.S. average rate of 3.02 percent in case of 15 year mortgage and 3.70 percent for 30 years. A 30 year Jumbo Fixed mortgage is being provided at an interest rate of 4.400%, with 4.4996% APR.
SunTrust bank is offering a 30 year Agency 5/1 ARM at an interest rate of 3.625%, 0.012 discount points and this attracts a APR of 3.3204%. the 30 year Agency 7/1 ARM is at 3.800% interest rate, 0.167 discount points and this yields to a 3.4978% APR. The 30 year FHA fixed mortgage is at a 4.400% interest rate, 0.013 discount points and this yield an APR of 6.0273%. The original fee for all Mortgage options is 1.000%.
Comparing the SunTrust Bank rates with the other giants such as Well Fargo, BB&T – SunTrust bank is quoting a bit high interest rate than BB&T which is offering 30-year fixed mortgage with the interest of 4.375%. In the same scenario, Well Fargo is offering the highest amongst the two with 4.500%.   As far as 15-year plan is concerned, as compared to SunTrust Bank's 3.490%, BB&T quoted the rate of 4.375% and Well Fargo is offering the loan with the interest of 3.500%.
The interest rates offered by another giant Bank of America are higher compared to Sun Trust which kept its interest rate for the 30-year long term fixed loan at 4.500% with an APR of 4.666%. It also has comparatively high rate of interest rate on 15-year short term fixed rate loan too with 3.750% with an APR of 3.958%.
Disclaimer: The rates quoted above are basically the average advertised by a particular lending company. No guarantee of taken from the lender' aspect whether the borrower will qualify for the mortgage rates mentioned in the article. The lenders dole out interest depending upon various facets, some of which may be unique to the borrower. This website does not engage in the sale or promotion of financial products and makes no claims as to the accuracy of the quotation of interest rates.