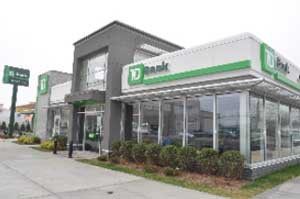 TD Bank (NYSE:TD) is presently offering 30-year fixed mortgage rate of 4.125% with an APR of 4.182%. Being one of the U.S's giant lender, TD Bank is presently offering short term 15-year fixed mortgage loans at 3.375% with an APR of 3.473%.
For 30-year fixed rate Jumbo loans, TD Bank's mortgage rate is 4.5% yielding an APR of 4.518%. For 15-year fixed rate Jumbo loans, interest rate is 3.75% and APR is 3.781%.
All rates shown are based on the purchase of a single family primary residence.
*Rates may vary. Please click on the rate below to obtain the factors affecting the interest rate shown.
Your actual rate will depend on various factors including but not limited to loan type, credit profile, property type, appraised value, occupancy and loan size.