Investment
Today's Mortgage Interest Rates Roundup – (7/30/2015)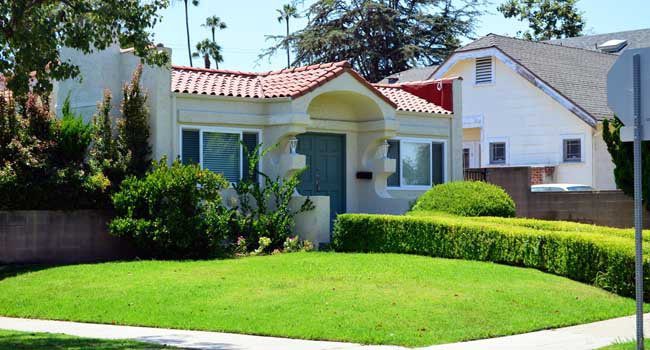 The U.S. Economy is definitely back on its track considering the positive U.S. growth data in the second quarter. The American economy reported growth in the second quarter with annual growth rate of 2.3%, which was better than the prior quarter revised growth of $0.6%. It is important to consider that the U.S. Federal Reserve earlier said that the economy was growing at a moderate rate. A strong economic data helped in increasing yields for the short-term treasuries while two-year treasury prices were down 1/32 of a point in today's trading. The U.S. dollar traded at its one-week high levels with the dollar index rising 0.70% at 97.641. In addition to a positive movement in the economy, these results will strengthen the chances of a federal interest rate hike later this year.
Unlike the stronger economic data, the stock markets were down mostly after soft earnings results. Nasdaq Composite was the only stock index to register an increase of 17.30 points as of the reporting period with Dow Jones Industrial average and S&P 500 declining slightly.
According to the weekly mortgage rate survey conducted by Freddie Mae, the national mortgage interest rate for 30-year fixed rate loan for new houses was down 0.06% to 3.98% against prior week interest rates of 4.04%. A similar trend was noticed in 15-year fixed rate mortgage with a decline of 0.04% in interest rates at 3.17% in comparison with the last week's data. The mortgage interest rates were stable on July 30 with a 30-year fixed rate mortgage offered at an average interest rate of 4.03%, according to Mortgagenewsdaily.com. The rates were up 0.01% for the 15-year fixed rate mortgage to 3.23%.
One of the largest mortgage providers of the country, Bank of America, is offering its 30-year fixed rate mortgage at an interest of 4.00% with its 15-year mortgage loan available at 3.250%. On the contrary, its refinance loan for 30-year is available for fixed interest of 4.250% whereas its 15-year refinance loan is offered at 3.250%.
Chase has an asking rate of 3.875% for its 30-year fixed rate loan with 1.000 points and its 15-year fixed rate loan comes at 3.125% with 1.250 points. The bank is offering its 30-year refinance loan at an internet of 4.000% with 1.375 points to the top-line customers, in terms of credit score. Its 15-year refinance loan comes at an interest of 3.375% with 1.000 points for the top-end borrowers.
The interest rates mentioned within the article are subjected to change without any guarantee and are up-to-date at the time of publishing of the article. For the latest interest rates, make sure to check the current values.