Business
The Target breach: Where do we go from here?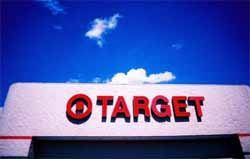 There is a saying that "bad publicity is better than no publicity." When it comes to Target, that is a bunch of poppycock – the retail chain has been looking for the nearest, largest, rock it can crawl under.
There is bad publicity and then there is this. Target is facing a firestorm after it revealed that 40 million consumers' data had been compromised. The fallout from this event has deeply impacted Target.
But this isn't about Target. This is about us, the consumers who frequent those stores. After 40 million credit and debit card numbers were breached by some malware (as Target claims), where do we go from here? The company, for its part, is working with the U.S. Secret Service to find the source of the malware that caused the breach, and Target has already reached out almost 20 million shoppers offering free credit monitoring for those who were impacted by the breach.
On the downside of this whole thing has been the reaction of large banks like Chase, which in the wake of the breach, has tightened limits on withdrawals and purchases on consumer credit and debit cards. Now, customers can only withdraw $100 a day (instead of $300) and purchases are limited to $250 a day (instead of the usual $1,000). And in some cases, Chase is reportedly taking pro-active steps by replacing the credit and debit cards that were part of the breach, rather than waiting for customers to report fraudulent activity.
And though the breach just happened a few days, the wheels of justice have been moving very rapidly, as a class-action lawsuit is already being filed, claiming that Target did not provide adequate security measures to protect the data that was breached. Whether that question will have merit remains to be seen, but there are reports that the 40 million card numbers have value, as supposedly some of these numbers are being sold on the black market.
The best advice for those of us bewildered souls in the wake of this violation is just to keep a watchful eye on our credit or checking accounts, and watch for any unusual activity and report it to the bank or credit union in a prompt fashion so it can be quickly investigated and stopped.
But hey, bad publicity is better than none, right? Yep, tell that to Target.