Technology
The iPhone 8: Apple is testing more than 10 different prototypes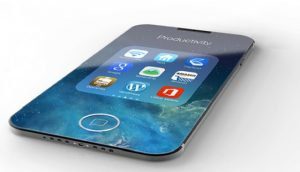 Step aside iPhone 7, and make way for the new iPhone 8. Several rumors have been swirling around about the iPhone 8, which is scheduled to be launched to celebrate iPhone's 10th anniversary, in 2017. According to The Journal, Apple is testing some prototypes that may have a new design centered on a curved screen.
The curved screen called OLED, is said to be able to show a newer kind of display that has deeper blacks and lower power consumption.
The race is now on among the world's screen makers, such as Samsung, Japan Display and LG Display. Giving confirmation to Bloomberg's reports, The Journal said that Samsung would supply "most" of Apple's initial OLED screen needs.
In an attempt not to put all their eggs in one basket, Apple is also pushing the other two manufacturers, as well as Sharp to supply OLED iPhone screens as early as 2018. The Journal said that in order for Sharp to participate as an OLED screen manufacturer for Apple, the company would have to make a huge investment, which would cost more than $5 billion to develop the technology and capacity to supply the screens.
Be aware that the iPhone 8 OLED model won't be cheap: it would come with a higher price-tag than the other options, since OLED screens are more expensive to produce, as The Journal reports, citing "people familiar with the matter." However, if you've got some extra cash and you're willing to spend it on a screen with a higher resolution, then look out for California-based tech giant The Cupertino, who is also considering nine other prototypes.
Last month, Sharp's CEO Tai Jeng-wu  said, "We don't know whether Apple's OLED iPhones will be a hit, but if Apple doesn't walk down this path and transform itself, there will be no innovation," "It is a crisis but it is also an opportunity," he added.
The phone's features
The iPhone 8 is widely expected to feature wireless charging, glass casing, and a new edge-to-edge screen design, in addition to the latest chips and technologies.
However, The Journal warns that the OLED iPhone could be scrapped before its expected launch next fall, since Apple is testing 10 different prototypes and reportedly killed an iPhone model just months before its launch in 2016. Will Apple's plans foil or will they come to fruition? It seems that it will all depend on whether the company's suppliers can provide enough screens for its newest innovation.