Markets
Tech firms exploring 3D printing as Apple reported looking to purchase company in the space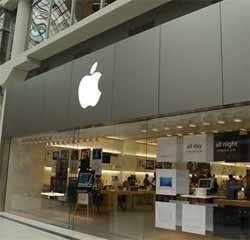 HOUSTON – Reports surfaced on Monday that Apple (NASDAQ:AAPL) was reportedly looking at 3D printing companies including Quantum International (OTCBB:QUAN).  Over the past 18 months, 3D printing has gained momentum as designers become more familiar with the additive manufacturing technology.
Analysts estimate that the market for 3D printing has grown to more than $ 2 billion in 2012 and is projected to surpass $ 5 billion by 2015.  According to the Wohlers Report 2013, the market for 3D printing has grown more than 27 percent since 2010.  In a statement, Quantum CEO, Robert Federowicz stated, 'We have been watching the trend in 3D printing for a while and now it is becoming mainstream, with a prospect of becoming the next industrial revolution.'
The robotics innovation company is working to commercialize the next generation of sophisticated, automated technology and is seeking to compete in the computer accessories market alongside Logitech International SA (NASDAQ:LOGI).
The Seattle Times recently reported that '3-D printers have long been to build prototypes and the technology has crept into consumer markets with printers priced a thousand dollars or less.
While Terry Wohlers of the Wohler Report, states that innovation continues to accelerate with demonstrations of printing food and living tissue already underway.  Tech companies are interested in harnessing this technology.  In June, 3D veteran Stratasys (NASDAQ:SSYS) announced it would acquire Brooklyn-based MarkerBot Industries LLC in a stock deal worth $ 403 million.  MarkerBot makes 3D Printers knock down kits.
The acquisition was Stratasys' second in the last 12 months, the company acquired Objet in December in a deal worth more than $ 1 billion.  While Stratasys has focused on acquisitions, rival 3D Systems (NYSE:DDD) has launched two entry-level models this year the Cube, which retails at $ 1,299, and the CubeX, which starts at $ 2,499.
At these price levels 3D printing technology has become more accessible.  According to the Seattle Times report, small-business owner John Hariot, recently purchased a printer from startup Deezmaker to use at his cabinetmaking company.  Hariot said the printer is a much cheaper option compared to the expensive rapid-prototyping machines he once used.