US
State Law Aimed at Ending Extra Benefits for Unemployed with Children Nixed by Feds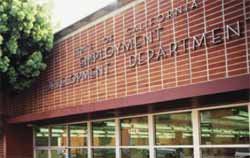 The nation has struggled with high unemployment rates for the last several years, and because of those rates, the Emergency Unemployment Compensation (EUC) act provides unemployment compensation to those who are unemployed due to lack of work beyond the timeframe paid by their state's unemployment compensation.
The EUC program will continue through Dec. 31, 2013 based on legislation passed by Congress and Senate, but because of sequestration, funding has decreased by 10.7 percent, which in turn, decreases the amount of the unemployment checks received by those who are in the EUC tiers.
Extra Benefits for Those with Dependent Children
Parents of minor children can receive an additional stipend, usually a few dollars per week depending on the state, when they are unemployed. The additional compensation is to help offset expenses for the children. Tennessee recently decided to remove those extra unemployment benefits for Tennesseans with dependent children — that is until they heard otherwise from federal officials.
A law enacted by the Tennessee Legislature enacted earlier this year states the bonus dependent children benefits for those who are unemployed would end July 1. According to state press releases, more than 30,000 Tennesseans who had been receiving the money, which amounts to about $15 per month for each child and up to a maximum payout of $50 per month, received notices the extra benefit payments would stop in July.
At First it was approved, but Then They Were Told "No"
While the law was pending the state legislature, the state Department of Labor and Workforce Development said the U.S. Department of Labor said there were "no conformity issues" with the plan to drop the extra benefits. However, federal officials have now advised that if the state does not pay the additional benefits, federal money the state receives from a special federal law, which was enacted by Congress in 2008, will no longer be given to the state. The federal funding totals $141.8 million.
Payment of dependent allowances for the unemployed in Tennessee will continue until the end of the year, the Tennessee Department of Labor and Workforce Development announced on Tuesday.  Labor analysts have indicated this may stop other states from attempting to pass similar legislation and may keep the extra benefits for dependent children of the unemployed in existence.
Tennessee legislators said they passed the law in order to prevent fraud, as they allege many people claim children who are not their dependents to get the additional stipend. It was also designed to reduce expenditures from the state's unemployment trust fund, in an effort to reduce taxes paid by businesses who support it.