Investment
Ellie Mae Software Outage Causes a Standstill for Many Mortgage Operations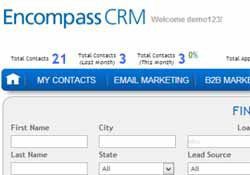 Beginning March 31st, the most widely used loan origination software has been offline. Ellie Mae, the provider of software used by lenders to make mortgages, said a breakdown has prevented some mortgages from closing. The majority of the loans impacted by the outage are purchase mortgages.
About one-fifth of mortgage originations in the United States are processed through Ellie Mae's Encompass platform, which uses a network to connect brokers, appraisers, insurers, credit card companies, and lenders. In the past twenty-four hours, very little has passed through the system.
In a statement issued on Monday, Ellie Mae said, "Clients have reported an issue affecting access to the Encompass Homepage, Ellie Mae Network Services, Encompass Docs Solution and services with dependencies on the Ellie Mae Network. Ellie Mae is investigating the root cause and will report as soon as possible when determined and resolved."
Virtually every function associated with the process of making a home loan in the Encompass system depends on these networks. Originators cannot obtain credit reports, run automated underwriting systems, or even generate closing documents.
Many loan officers report business is at a standstill, with homebuyers and sellers both effected.
While there are some ways to work around these issues, such as ordering credit reports directly from vendors, if loan documents cannot be generated, loans cannot close.
The timing of the outage is especially troublesome as it comes at the month end, an important time for mortgage origination. Many stakeholders count on a specific amount of volume coming by the month's end, and many rate-lock time frames can expire. This type of problem can also cause strained relationships between the loan originator and realtors or clients, who may not care who is to blame for the delays.
According to some sources, the cause of the issue has been identified as a malicious attack. Sources say the attack was corrected on Monday night but new issues arose on Tuesday. Ellie Mae has not made an official statement on the matter, but it did release a new statement on Tuesday say that it has restored access to all Encompass services.
Many users report still being unable to access vital functions, with issues that range in severity. Some originators have confirmed that some workstations operate normally depending on the time of day, but not all services work on all computers.
Users may currently bypass the Encompass Homepage error message to access their pipeline and work with loans that do not require access to services. The most recent update provided by Ellie Mae says:
"Ellie Mae's technical operations team continues to troubleshoot to restore access to all impacted Emcompass services."