Business
Retailer Michaels Discloses Possible Data Breach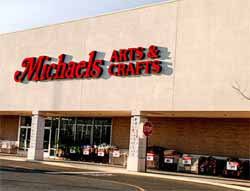 Michaels Companies Inc, the largest home decor and crafts retailer in the country, has warned customers that their credit card information may have been compromised in a possible data breach currently under investigation.
"We are concerned there may have been a data security attack on Michaels that may have affected our customers' payment card information," said Michaels Chief Executive Chuck Rubin in a statement that went out to news outlets over the weekend. "We are taking aggressive action to determine the nature and scope of the issue."
The breach has not yet been confirmed, but the Secret Service confirmed Monday it is looking into a cyber attack on Michaels, which is the latest in a long string of retailers to recently announce that attackers have breached consumer data.
Michaels said it believed it was best to warn customers of the issue quickly, despite the fact that the compromise to its systems has not been confirmed.
The retailer urged customers to review debit and credit card statements for unauthorized charges, but it did not disclose how many customers may have been affected. No details of the potential breach have been brought to light, such as the timing of the attack or the number of cards that may have been affected.
If confirmed, the data breach would be the second at the retailer since 2011, when nearly 94,000 card numbers were stolen.
The news comes at a bad time for Michaels, which is preparing for its initial public offering. The blow is lessened, however, by the fact that Michaels is the third major retailer to have recently announced a data breach investigation. The retailer's fast response to the issue may be related to its plan to go public. On Saturday, Michaels began offering a 7-day 40% off coupon to customers.
Earlier in the month, Neiman Marcus disclosed that 1.1 million customer credit and debit cards were compromised in data theft that occurred in 2013. The breach occurred through software that collected card information from July 16 to October 30, 2013.
A month ago, Target discovered that a cyber attack stole data from customers from November 27 through December 15. While it was first believed that 40 million customers had been affected, this estimate was later corrected to 110 million.
Michaels operates over 1,100 stores in the United States and Canada. If the Michaels breach is confirmed, Michaels said in a statement on its website that it will offer free credit monitoring and identity protection to affected customers.