Investment
Redfin Co-Founder and Ex-CTO Sue Brokerage, Allege IPO Scheme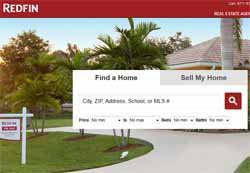 On Monday, Michael Dougherty and David Selinger, two well-known technology executives, filed a lawsuit against Redfin in King County Superior Court alleging the Seattle-based online real estate company is trying to cancel its shares as it prepares for an initial public opening.This lawsuit may be a roadblock for Redfin as it considers an IPO.
Selinger joined as CTO in 2004, while Dougherty is a co-founder and one of the original investors in the country. As a part of their employment agreements, each was given restricted stock agreements. Selinger received 924,000 shares while Dougherty was given two million shares. These shares became vested if they left Redfin for a good reason or if control was changed.
In 2005, Redfin was facing financial trouble under then CEO David Eraker. Both Selinger and Dougherty left Redfin and signed an agreement to acknowledge these shares were fully vested. At the time, the company reserved the right to purchase the shares at 40%, but this right vanished with a change of control when Madrona Venture Group purchased a majority stake in the company as it was struggling.
Selinger was shocked when, seven weeks ago, he received a FedEx package from Redfin general counsel Kate Ross with a letter and a check for around $370,000, a payout for his shares.
Selinger did not request the payout and he did not cash the check. According to Selinger, the intention was clear: Redfin wanted to cancel his shares, along with the shares of Dougherty.
According to Selinger, the biggest issue was that Redfin CEO Glenn Kelman did not just call him first but instead let him hear from the attorney first.
Dougherty and Selinger spent three weeks considering their options and decided to file suit.
"It's financially important because of our kids. I made the sacrifice and I'd like to see that back," Selinger said as he told Geekwire of the long hours he put into the company while still working at Amazon.com. "But it is also just holding someone accountable on the basis of integrity when it impacts our family."
Both Selinger and Dougherty called it an emotional decision as they have respect for Kelman and the company they helped build.
The situation highlights challenges that often accompany early-stage startups, especially when the company grows. Selinger said that Redfin is treating the pair as if they are non-shareholders by initiating a blockout to cancel their shares, which has set this legal action into motion.