US
Red meat linked to increased breast cancer risk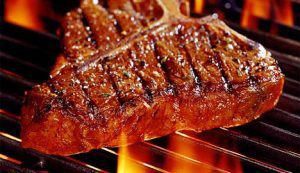 Red meat consumption appears to increase breast cancer risk by close to 25 percent, suggest newly released findings from a 20-year study.
The study of nearly 89,000 women also found a 14 percent reduction in breast cancer risk when red meat is replaced in the diet with other foods, such as a combination of fish, legumes, nuts, and poultry. The researchers identified some other important findings, such as that women who ate 1.5 servings of red meat daily appeared to have as high as a 22 percent higher risk for breast cancer than women who ate only one serving of red meat weekly.
Additionally, the researchers isolated data that showed that the risk increased by 13 percent with each additional daily serving of red meat.
Maryam Farvid, lead researcher and also faculty with the Harvard School of Public Health's Department of Nutrition, was quoted in HealthDay News as saying that: "Cutting down processed meat, limiting intake of red meat, and substituting a combination of poultry, fish, legumes and nuts as protein sources for red meat during early life seems beneficial for the prevention of breast cancer."
Farvid further said that: "Decreasing consumption of red meat and replacing it with other healthy dietary sources of protein, such as chicken, turkey, fish, beans, lentils, peas and nuts, may have important public health implications. Reduction of red meat intake in the diet not only decreases the risk of other chronic diseases, such as coronary heart disease, stroke, diabetes, and other kind of cancers, as well."
Data was collected from 89,000 women aged 26 to 45 who were part of the Nurses' Health Study II. At different time periods the women completed questionnaires that asked about their diet such as their consumption habits regarding unprocessed red meat (beef, pork, lamb and hamburger) and processed red meat (hot dogs, bacon and sausage). The women also answered questions about other eating habits, such as consumption of poultry, fish, and legumes.
They completed the questionnaire in 1991, 1995, 1999, 2003 and 2007.