Investment
Ocwen to Pay $3.7 Million to Massachusetts Over Unlawful Foreclosures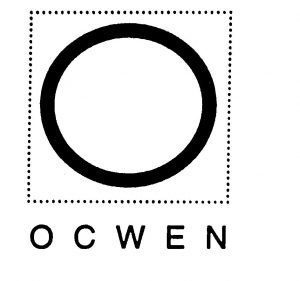 Ocwen Financial Corp, the fourth largest mortgage servicer in the United States, has agreed to pay the state of Massachusetts $3.7 million to resolve claims that it failed to provide adequate notices to homeowners as required under the law and illegally foreclosed on properties.
Attorney General Martha Coakley said in a statement that homeowners will receive $3 million from the settlement with the remaining $700,000 going to the state.
"Massachusetts homeowners faced unnecessary challenges due to these companies' failure to provide proper notices and by initiating illegal foreclosures," Coakley said.
The settlement follows an accord with regulators made in December in which Ocwen agreed to give $2.1 billion in relief to homeowners to settle claims that it mishandled loans. This national settlement resulted in about $80 million in principal reductions and cash payments to homeowners in Massachusetts to resolve claims of loan servicing misconduct and "robo-signing" claims.
In 2012, the National Mortgage Settlement, which involved the five largest mortgage servicers and their connection with illegal loan servicing and foreclosures, has already offered more than $63 billion in relief to distressed homeowners, including $300 million in relief to homeowners in Massachusetts and a direct payment of over $44.5 million to the state.
Massachusetts claimed the company broke state laws by failing to give homeowners notices when their loans were in default and failing to execute and file public notices when the loans were assigned to other parties.
Litton Home Servicing LP, which was acquired by Ocwen, also violated state law by beginning foreclosure proceedings without holding the underlying loans, according to Coakley. The state alleges that Litton's illegal conduct resulted in void foreclosures.
Ocwen is also being investigated by New York Department of Financial Services Superintendent Benjamin Lawsky. Earlier this month, Lawsky announced an agreement with Ocwen to stop seeking gag orders from borrowers preventing them from bad-mouthing the company as a requirement of modifying their mortgages. The mortgage servicer has also agreed that it will not enforce gag rules in current provisions.
Ocwen has come under increased scrutiny in recent years due to alleged illegal and abusive practices. The Securities and Exchange Commission and the Consumer Financial Protection Bureau have also increased oversight of the Atlanta-based company. A group of homeowners in Pennsylvania also recently filed a class-action lawsuit against the loan servicer, claiming it sometimes waits up to 200 days longer than the law allows to file mortgage satisfaction notices.