Politics
Obamacare website only signed up 6 people first day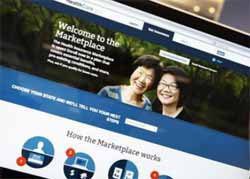 Ever since the botched rollout of the Obamacare health care website, data regarding the number of enrollments from the federal government has been like pulling hens teeth; now it seems evident why that has been so, the exchange only signed up six people on its first day of operation and the numbers in the following days are not much better.
When the website became operational on Oct. 1 it turned out to be an unmitigated disaster, an admission made by those on both sides of the political aisle. The performance was particularly shocking when the administration repeatedly reassured the American people and Congress that everything was on track.
While much of the news has been focused on the problems with the website itself, one piece of information that is been lacking has been the actual number of people taking advantage of the site to purchase healthcare insurance, which was the primary purpose of the site.
While media outlets and members of Congress have been pressing the administration to release data showing the actual number of people who have completed the enrollment process rather than just browse the site, the information has not been forthcoming.
The administration at first claimed it did not have the data, but when Sebelius testified before Congress this week she admitted they did have numbers but would not release them to Congress because they did not believe the numbers were reliable.
It now appears why the government has been reluctant to release the information. When the website rolled out the government claimed that millions of people accessed the site showing that they wanted to purchase healthcare. In fact, the government used this claim is justification for why the website crashed saying it was due to so many users wanting to purchase health insurance.
However, it now turns out that on the first day of operation only six people actually enrolled in Obamacare. The shocking information comes from the Centers for Medicare and Medicaid services which turned over the information in response to a document request from House Oversight Committee. The documents were first obtained by CBS news
The numbers did jump up sharply from the initial six over the next couple of days. By Tuesday, the second day of operation 100 people that signed up while on Wednesday the total count of enrollees for the entire country was 248. While the numbers are significant jump from the first day, they fall far short of the numbers needed to obtain the president's goal of 7 million enrolled by March, 2014. In order to meet the president's goal the site would need to sign up 39,000 people per day, far short of the numbers thus far.
The administration has attempted to say the numbers may not be accurate because it doesn't take into effect people that may have used different ways to enroll such as submitting a paper request through the mail.