Markets
Nike Is About To Join the SmartWatch Bandwagon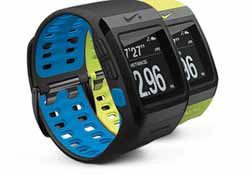 According to sources in the Taiwanese supply chain, Digitimes reported that Nike Inc (NYSE: NKE) NKE +0.51% is planning to release a new wearable SmartWatch during the first half of 2014. Nike, the global giant in sportswear, has already developed a prototype of this Smartwatch, and it is currently under trial production. The source revealed that electronics manufacturing service firm Flextronics International was given the contract to produce the trial versions of this new SmartWatch by Nike.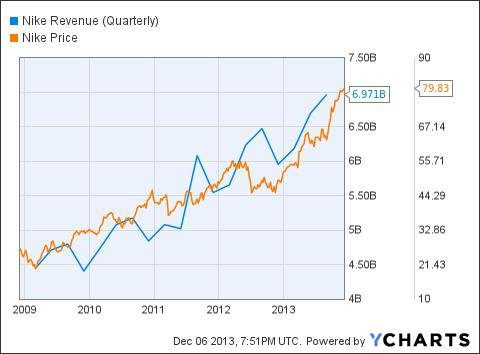 The idea of a small computer, worn as a wristwatch is not new. The first digital watch came out four decades ago. In 1972, Hamilton Watch Company released the Pulsar that stored only 24 digits! However, according to Avi Greengart, an analyst from Current Analysis, 2013 will be known as "the year of the SmartWatch."
As computing components have gone down in size and cost, the science fiction hopes of wearable computers are now a reality. Google's (NASDAQ:GOOG) GOOG +1.03% wearable eyewear, Google Glass, is a testimony to the reach of such tiny computing power. However, Since July 2013, a range of other companies such as Acer, Apple, LG, Samsung, and Sony have tried their hands on the latest trend, a wearable wristwatch with the power of a personal computing assistant.
Digitimes predicts that by 2016, worldwide sales of Smartwatches will reach 24.15 million units with an average selling price of US$ 100 per unit. It seems, after the latest wave of rumors regarding Apple's (NASDAQ:AAPL) AAPL +1.36% iWatch, Nike also wants in on the SmartWatch bandwagon.
Since there are a lot of practical applications of a wearable computing device, Nike's rivals, such as Adidas, has already tried to enter this developing market segment with its miCoach Smart Run. Nike is not a new player either. Nike Fuelband SE was the first attempt; however, it ended up targeting only the fitness enthusiasts. With the latest  Nike+Sportwatch and other products in the pipeline, Nike is obviously trying to capture the market share in the fitness niche.
The difference between Apple and Samsung when compared to Nike is that people will buy the iWatch or a Samsung Galaxy Gear, and wouldn't figure out what to do with it beside checking e-mail. However, since Nike already has a strong application ecosystem and a steady consumer base from the Fuelband products, it can easily converge and push the real world fitness application of a wearable SmartWatch to its existing clientele. With a huge growth forecast for SmartWatch in 2014, Nike will surely position itself as a key player in this growing market segment.
Nike currently owns 30 percent market share of a growing sports gear market on a global scale. With US$ 6.97 billion in revenues in the third quarter of 2013, Nike's stock price has appreciated 56.65 percent so far in 2013; as its stock price climbed from US$ 51 per share to US$ 79.89 as of December 7.  With a current P/E ratio of 27.41, Nike is a good choice for growth investors.