Technology
Next iPhone might be released during summer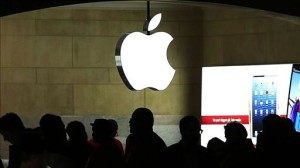 Apple is doing it once more where the company has decided to release a new version of the iPhone by the summer. The new version is going to called iPhone 5S and the company has already started its production. However, many experts believe that this move is going to be the doom of Apple especially with what happened with the iPhone 5, where the stock market crash and the company was able to sell 39% less phones than competition. This is something that has definitely been affecting Apple over the past year especially with their shares deteriorating in the market as well. Shares of Apple have decreased by over 40% over the past year.
With Apple releasing the iPhone 5s, it is becoming apparent that the company isn't planning to give up, especially with consumers having several other options such as Blackberry 10 and Galaxy S4. HTC also announced that they are planning on releasing a new version of their previous phone. Even though all this competition is great news for customers, this means that Apple needs to add new or interesting features for the new phone. In other words, the competition has become really difficult for the company especially after consumers complaining that there isn't any significant difference between iPhone 4 and iPhone 5.
"I don't think Apple will be able to do this," technological expert John Baker says. "I feel that they are going to focus on the Asian and Middle East market this time." It is expected that the company is going to change the design and aluminium materials used this time. It is predicted that the company is working on releasing the phone with different colours this time, especially that many consumers have asked for that previously. There are currently only two colours available which are black and white.
One of the most significant issues that Apple will also have to face is their operating system especially with Google's undefeatable android system. Apple will also have to do something about the sales especially that android took over 70% of the overall smartphone sales over the past year. Shares of Google increased to 89 cents today to reach $429.80. As usual, Apple will hold a detailed conference where they explain or announce the creation of the new phone but for now, the company is clearly working on overcoming competition and creating a new product that is different this time.