Politics
New poll shows that a majority of voters wish that Obamacare had never been passed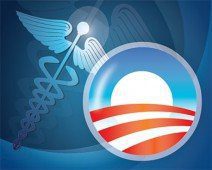 In a new Fox News poll released late Monday, information came out that shows that the majority of voters in America wish that the Affordable Care Act never became law.
"The survey of over 1,000 voters, conducted in early June, found a consistently pessimistic outlook on the health-care law, which has failed to gain widespread support despite the Obama administration's attempts to fix technical glitches," reports The Daily Caller.
55 percent of voters polled in the Fox News survey wish that Obamacare was never passed by Congress and that the pre-Obamacare healthcare system was still in place.
Independents felt strongly about the law, with 58 percent wishing that the law did not pass congress.
85 percent of Republicans regret Obamacare's passage and only 25 percent of Democrats regret it.
The poll also found that 58 percent of voters said that they were extremely or very interested in the midterm elections this November. 41 percent were somewhat or not at all interested. 43 percent of respondents said that they are leaning Republican going into this year's midterm elections, compared to 39 percent who said that they lean Democrat.
"Fifty-five percent of voters expect that the federal government won't do a better job managing Obamacare than it has running the Veterans Health Administration. Just 31 percent of voters are optimistic that the government will do a better job with the health care law," reports The Daily Caller.
The Obama administration has not been able to boost the public's confidence in its ability to properly handle the implementation of the largest healthcare overhaul in U.S. history. Website failures, application errors, and deadline delays have done nothing but ingrain in the public the notion that the Department of Health and Human Services is run by completely incompetent people.
44 percent of voters say that Obamacare has made the country worse. This is bad news, as another 24 percent believe that the law hasn't made a significant difference. A mere 29 percent of voters actually believe that the president's signature legislative achievement has actually made the country better.
Obamacare's wild unpopularity is proving to be a major issue for vulnerable Democrats going into this year's midterm elections. Democrats have been attempting to distance themselves from the president and his healthcare law, as there exists a strong chance that Republicans will take back the Senate come November.
Should Democrats lose the Senate in the coming midterm elections, much of the blame will be placed upon Obamacare's shoulders. Democratic strategists are banking on the American public warming up to the president's healthcare law, because without this, electoral success will prove to be a much harder prospect to achieve.