Investment
New Home Sales in October Spike as Foreclosure Filings Increase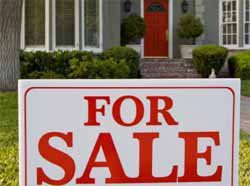 On Thursday, the Mortgage Bankers Association reported a large increase in new home sales in October. The MBA estimate is based on responses to its Builder Application Survey, which is conducted among mortgage subsidiaries of home builders.
New home sales rose 8.5% in September to a seasonally adjusted rate of 461,000. On an unadjusted basis, the MBA estimates there were 36,000 new home sales last month, an increase of 12.5% from September. This estimate is based on mortgage applications for new home purchases, along with assumptions of market coverage.
"Applications for new home purchases picked up in October, particularly for higher priced homes," said Mike Fratantoni, MBA chief economist. "The continued improvement in the job market and still low mortgage rates are supporting the upper levels of the purchase market, while the tight credit environment continues to constrain sales at the entry level."
According to the MBA, 68.2% of applications for new home mortgages were for conventional loans, compared to 16.2% for FHA loans, 14.2% for VA loans and 1.5% for USDA loans. The average loan size for a new home rose to $300,289, up from $298,274 last month.
Mortgage rates remain near 2014 lows, Freddie Mac reported on Thursday. The average fixed-rate mortgages have changed very little over the last week and the 30-year mortgage remains around 4.00%. The average rate for a 30-year fixed mortgage was 4.01% with an average 0.5 point for the week ending on Thursday, down from 4.02% last week. The average rate for a 15-year fixed rate loan was 3.20% with an average 0.5 point, down slightly from 3.21 last week and 3.35% a year ago.
The U.S. Foreclosure Market Report, also released on Thursday, found a surge in scheduled foreclosure auctions sent the overall rate for foreclosure activity higher in October. RealtyTrac reported that auctions were scheduled for almost 60,000 properties in October, the largest number of filings since May 2013. This is up 24% from September and 7% from a year ago.
Foreclosure filings occurred in both judicial states — which climbed 21% month-over month — and non-judicial states, where foreclosure actions were up 27%. While foreclosure auctions are rising, they are still far belo the peak of 160,000 auctions scheduled in one month in 2010.
The spike in overall foreclosure notices is the largest month-over-month jump since the peak in March 2010. One out of every 1,069 properties in the U.S. had some type of foreclosure filing in October.