Investment
Mortgage rates rise; tightening predicted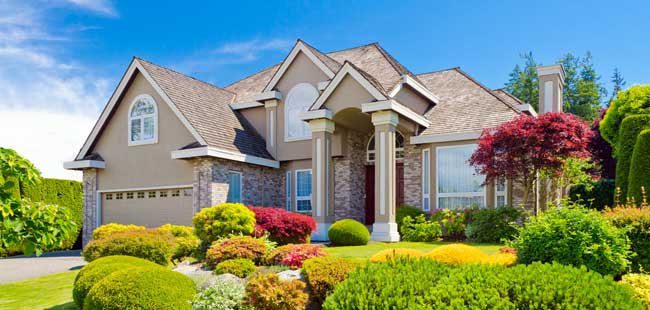 Potential homebuyers should consider sealing the deal on a house now because loan rates are rising and could go up more by earlier summer.
According to Bankrate.com, mortgage rates went up earlier this month for both the 30-year and 15-year fixed rate options while rates for a five-year adjustable rate mortgage (ARM) decreased.
Rates didn't escalate a dramatic amount – .04 percent for a 30-year mortgage and .02 percent for a 15-year loan – but it's enough to make a noticeable difference with consumers and bank analysts, according to financial experts.
The rates are currently 3.97 percent for a 30-year fixed rate mortgage, up from 3.93 percent a week earlier. A 15-year fixed rate mortgage has a 3.18 percent rate, up from 3.16 last week and the five-year ARM has a rate of 3.23 percent, down from 3.38 percent.
Financial planners said the market is unpredictable now with it changing sooner than anticipated. There are several reasons for the loan rate increases, experts say, including the latest jobs report and actions taken in Europe to ease the economy in the region.
The jobs report issued on March 6 indicates a drop in unemployment to 5.5 percent, which is a record low since May 2008. The economy added around 295,000 jobs to the workforce in February, well above the predicted 240,000 jobs.
That news spiked the 10-year Treasury note, which is rooted to mortgage rates. That caused a Domino effect with investors becoming concerned about an increase in federal funds rate by the Federal Reserve, which is the standard set for most loans.
Wells Fargo strategists predict loans could tighten in June.
The central bank monetary policymaking meeting is next week with financial experts paying close attention to any Federal Reserve statements coming after the meeting.
Meanwhile, the European Central Bank began its easing program on March 9, the same day the jobs report was released. The program, announced in January, is meant to spur European economic growth with a $1 trillion plus bond-buying effort.
The actions in Europe make U.S. bonds more interesting to investors, which in turn, makes mortgage rates lower because it pushes yields lower. Experts said they cannot guess how much the European market will offset rising rates in the U.S., if much at all.