Investment
Mortgage Interest Rates at Chase Bank Climb Up on January 6, 2014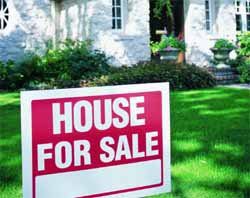 After staying low for the past few days, the benchmark 30 year fixed mortgage interest rates at JP Morgan Chase Bank (NYSE: JPM) JPM +0.51% experienced a flight on January 6, 2014. Borrowers stopping by their local branch of Chase Bank for new home purchase or refinancing home loans will find a steep increase in the mortgage interest rates today.
In the long term lending department potential customers can find the standard, 30 year fixed rate mortgage home loans coming out at an interest rate of 4.750% and carrying an annual return rate of 4.804% this Monday. Alternatively, the somewhat shorter, 15 year fixed rate mortgage loan packages are now rated at 3.875% and are backed by an annual percentage rate equivalent to 4.041% of the initial amount of loan taken from the bank.
When it comes to flexible home financing options, customers can find something of interest in the Chase Bank's adjustable rate mortgage division. As of now, the best 5 year adjustable rate mortgage home loans are being traded at a rate of 3.500% and are accompanied by an APR yield of 3.182%. However, the more flexible, 7 year adjustable rate mortgage deals can be acquired at a starting interest charge of 4.000% and an APR yield of 3.483%.
As far as the refinancing home loan deals are considered, Chase Bank offers the popular 30 year fixed rate mortgage loans at a rate of 4.750% and an APR yield of 4.804% today. However, the relatively shorter, 15 year refinancing fixed rate mortgage home loans can be had at an interest cost of 3.750% today and an annual return of 3.878%.
In the adjustable rate mortgage section, customers can find the best 5 year refinancing deals listed against a lending charge of 3.375% and an APR yield of 3.138% to start with. Alternatively, the more flexible, 7 year refinancing adjustable rate mortgage deals are coming out at a starting rate of 3.750% and an APR yield of 3.363% today.
JP Morgan Chase Bank seems to be close to making a huge payout to federal regulators yet again. This time, the bank has allegedly been hiding the facts regarding Bernard Madoffs money management business fraud from investors. Considering the settlements made by the bank in the recent past, the biggest US bank has already paid a rough amount of $20 billion to the government and several other individuals through many lawsuits. In the Madoff case, it is assumed that the bank will be paying a penalty of $2 billion to the victims.
Disclaimer: The rates quoted above are basically the average advertised by a particular lending company. No guarantee of taken from the lender' aspect whether the borrower will qualify for the mortgage rates mentioned in the article. The lenders dole out interest depending upon various facets, some of which may be unique to the borrower. This website does not engage in the sale or promotion of financial products and makes no claims as to the accuracy of the quotation of interest rates.