Investment
Mortgage Delinquencies Reach 6-Year Low, Near Normal Levels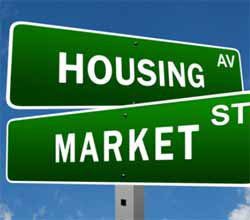 In its National Foreclosure Report for November, CoreLogic found that all of the typical measures of mortgage distress had dropped. Serious delinquencies, foreclosures in process, and completed foreclosures were all down significantly from their peaks, with serious delinquencies at a 6-year low.
The national delinquency rate is now 5%, the lowest level since 2008. The report found 1.97 million seriously delinquent mortgages, or mortgages with 90 days or more past due or in foreclosure, compared to 2.021 in October.
The states with the highest inventory of foreclosures as a percentage of mortgage homes are Florida (6.6%), New Jersey (6.5%), New York (4.7%), Maine, and Connecticut (3.5%). 35 states now have inventories lower than the national rate of 2.3%.
According to Daren Blomquist of RealtyTrac, a typical year before the housing bubble burst had around 500,000 foreclosures.
Just as revealing is the fact that less than 53,000 properties began the foreclosure process for the first time in November. This is down 10% from the previous month, and 32% lower than the level in 2012. It was the lowest level since 2005, according to RealtyTrac.
Other positive signs gleamed from the report include bank repossessions of homes down 19% from the previous month, and 48% from a year before. This is a 76-month low, at its lowest level since mid-2007.
Many markets are now finding that distressed homes are representing a much smaller share of the inventory. Experts believe this trend will continue through 2014.
According to TransUnion, the national mortgage delinquency rate should drop to 3.75% by the end of this year, down from 3.94% at the end of 2013.
The mortgage delinquency rate, which is often viewed as a precursor to foreclosure, is expected to drop for the fifth year in a row.
At the height of the crisis in 2008 and 2009, mortgage delinquency rates reached almost 50%. Since 2010, the rate of decline in delinquencies has accelerated as economic recovery picks up steam.
According to the American Bankers Association, third-quarter consumer delinquencies have fallen across the board. The group does not track traditional mortgage payments but its composite ratio, reflecting late payments in eight loan categories like personal and auto loans, fell 13 basis points during the quarter to just 1.63% of all accounts, which is a record low.
Consumer delinquencies are expected to stay near these low levels as the economy improves.
"More jobs and higher income are a recipe for lower delinquencies," said James Chessen, the chief economist of the ABA.