Investment
More Move-Up Buyers are Choosing to Rent Out Home and Become First-Time Landlords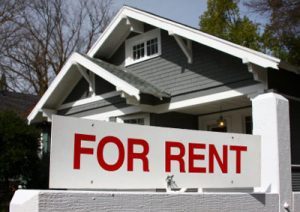 With low ownership costs, low costs of borrowing, and rents on the rise, more move-up buyers are now choosing to keep their old home and rent it out.
Real estate company Redfin recently polled 1,900 prospective buyers across the country about their plans for their old home when they purchase a new one. The majority said they would sell, but 39% said they would rent out their old home. This percentage was higher in Western areas like Los Angeles with substantial price growth.
This is the first study of its kind by Redfin, but property managers and real estate agents have also noticed an increase in the number of buyers who are choosing to rent out their old home. If this trend continues, it will mean fewer homes available in an already tight market.
In the United States, rental prices for apartments have increased 6% from 2000 to 2012, and demand for rental properties is strong. Home prices and mortgage rates are on the rise, and more potential buyers are finding themselves priced out of the market, or unable to find a home at all with limited inventory. At the same time, millions of Americans have emerged through foreclosure and have been forced from homes they own into the rental market.
In Los Angeles County alone, rent now averages $1,435 per month, and this is expected to climb another 4% by next year.
Buyers who bought a home at the bottom of the market in 2009 got a steal, and then had several years of opportunities to refinance into record-low mortgage rates. This means many owners have the ability to rent out their home for substantially more than their mortgage payment, even factoring in property taxes and other costs of ownership. These homeowners can then continue to build equity in their home while the tenant covers the mortgage payment.
First-time landlords and homeowners who are leaving the area do face challenges by renting out their home, as being a landlord involves challenges like tenant screening, repairs, and fair housing laws. Evictions are also taking longer in many states with unemployment still high and the high number of foreclosures. In many areas, law enforcement is even refusing to serve eviction notices, which is just one challenge potential landlords must consider.
Many landlords who remain in the area are increasingly choosing to skip professional property managers, which comes with a fee of around 10% of the rent, and managing the property on their own, usually with the help of a neighbor.
While not the right move for every move-up buyer, those who purchased their home at the bottom of the market and can comfortably cover the mortgage payment and costs of ownership with rent may consider it as a good option.