Investment
Missouri Lawmakers Pass Payday Loan Bill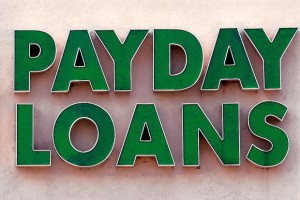 Missouri has become the latest state to pass changes to payday loans. A measure to eliminate renewals on payday loans and decrease fees and interest that lenders may charge was given final approval by the Missouri Senate on Thursday.
The Senate voted 26-4 to end the changes to Governor Jay Nixon.
Borrowers in Missouri are allowed to renew a payday loan up to six times under current law with interest rates up to 75% of the loan amount. Payday loans may be up to $500 and last between 4 and 31 days.
The new law would end these renewals completely and cap fees and interest at 35%. Lenders would also be required to post their fees and interest charged per $100 borrowed in their lobby, and an option for an extended payment plan could be authorized before the loan's maturity to avoid additional fees and interest.
Supporters say the bill would protect consumers from becoming trapped in debt. Lawmakers have had mixed feelings about the changes. Some believe it is just a good first step but more must be done.
Missouri residents use payday loans more than most people in the country. According to a Pew Charitable Trusts report last year, 11% of Missourians take out payday loans, a higher percentage than every state but Oklahoma, where 13% of residents use payday loans.
Several states are now attempting to regulate the payday loan industry and are being met with challenges. Last week, a Louisiana bill that would have regulated payday lending in the state met its demise.
Interest rates in Louisiana — with an average APR of 435% — are among the highest in the U.S. 23% of households in the state take out a payday loan in a year. There are about 936 payday lenders in the state. The Louisiana bill would have capped interest rates at 36% a year. State senators rejected the bill and several different strategies, arguing it would harm the industry.
State laws governing payday loans currently vary wildly between states. Some states, including North Carolina, Arizona, Arkansas, and Georgia, prohibit payday loans completely. Eight states, including New York, New Jersey, Massachusetts, and Pennsylvania, do not have specific provisions or require payday lenders to comply with general loan interest rate caps. 38 states, among them Louisiana, have statutes that allow payday lending specifically. Only four of thee states — New Hampshire, Ohio, Montana, and Colorado — have strict regulations on interest rates.