Markets
Microsoft Lawyer Approves of Supreme Court's Decision on Phone Privacy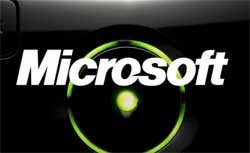 Microsoft's (NASDAQ:MSFT) MSFT +0.17% top lawyer and spokesperson on privacy issues, Brad Smith, recently came out and said that the Supreme Court's decision on cell phone search warrant is "seminal."
The decision on Riley v. California by the Supreme Court of United States has created a new precedent on prohibiting law enforcement personal from searching phone content of arrested people. From now on, the executive branch of the government and its enforcing agencies will need to get a warrant before accessing information on a phone.
The case file reads the situation as "Riley was stopped for a traffic violation, which eventually led to his arrest on weapons charges. An officer searching Riley incident to the arrest seized a cell phone from Riley's pants pocket. The officer accessed information on the phone and noticed the repeated use of a term associated with a street gang. At the police station two hours later, a detective specializing in gangs further examined the phone's digital contents. Based in part on photographs and videos that the detective found, the State charged Riley in connection with a shooting that had occurred a few weeks earlier and sought an enhanced sentence based on Riley's gang membership."
While this particular case might have demonstrated that the ongoing violation of digital privacy may serve a good cause, Microsoft's top lawyer pointed out that it was done under an exception to the Fourth Amendment requirement for a warrant.
"The context for this week's case is important. For decades, the authorities have validly searched those they arrested without a warrant," said Mr. Smith. "As a result, the scales of justice shifted in a profound way toward a new ideal of privacy in a digital world. There is an important history for privacy that points in this direction and is worth appreciating," he added.
Ironically, Microsoft (NASDAQ:MSFT) MSFT +0.17% itself was recently strongly criticized for its violation of digital privacy when it went on digging into a user's private inbox without procuring a warrant. However, this time around, Brad Smith's observation regarding the Riley decision indicates that Microsoft is indeed taking digital privacy more seriously now days, or at the very least, trying to dig out of the hole its "internal warrant" issue created back in March 2014.