Investment
Massachusetts AG Sues Fannie Mac and Freddie Mac Over Foreclosures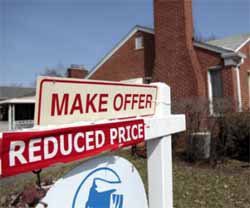 Massachusetts Attorney General Martha Coakley has sued the Federal Housing Finance Agency (FHFA) as well as Fannie Mae and Freddie Mac this week, alleging they have violated state law by refusing to negotiate loan terms for distressed homeowners.
The lawsuit claims Freddie and Fannie have refused to work with nonprofit organizations that are working in a program to help delinquent homeowners purchase their homes back at a lower market price. Coakley claims the companies are continuing to violate the state's 2012 foreclosure prevention law, "An Act to Prevent Unnecessary and Unreasonable Foreclosures."
The law, a first in the country, was proposed by Coakley and passed to prevent unnecessary foreclosures in the state. The law prohibits creditors from blocking the sale of homes to nonprofits simply because the nonprofit intends to sell the property back to the former homeowner.
Through several programs like Boston Community Capital's Stabilizing Urban Neighborhoods, nonprofits purchase bank-owned homes at current market value and sell them back to the previous owners if they qualify for financing at a new, lower price. The lawsuit alleges Fannie, Freddie and the FHFA have blocked these transactions.
According to Coakley, FHFA policies, such as one preventing Freddie and Fannie from accepting less than the outstanding loan amount when a home is resold, blocks the sales, creating "needless displacement of families."
FHFA also requires nonprofits that want to purchase foreclosed properties to resell them to the original owners pay the full mortgage amount, including fees and late fees. This is often tens of thousands more than the home's current value, according to Elyse Cherry, chief executive of Boston Community Capital.
According to Cherry, Boston Community Capital has helped almost 500 families so far, with default rates on new loans that are lower than the national average. Cherry said the nonprofit has been forced to turn away many applicants whose mortgages were held by Freddie or Fannie, however.
"It makes no sense for our federal government to stand in the way of this work to help struggling families stay in their homes, and it is illegal for Fannie and Freddie to do this in Massachusetts," Coakley said.
Coakley has also encouraged Fannie and Freddie to allow loan principal reduction as a tool to prevent foreclosure. Coakley joined 10 other Attorneys General in a 2012 letter sent to then-Acting FHFA Director Edward DeMarco urging the two mortgage giants to allow principal reduction. Despite changing leadership, Fannie and Freddie still prohibit loan reductions.
A new letter was sent by Coakley to FHFA Director Melvin Watt last month stating policies are in conflict with Massachusetts law and are actually causing financial loss for the two mortgage giants.
FHFA has defended this policy as a means of protecting taxpayers, arguing there is no certainty delinquent homeowners can afford even lower loan amounts.