Technology
Makers of Fez announce partnership publishing branch called Polytron Partners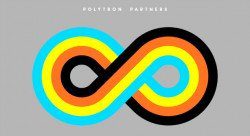 Polytron might only have one game under its belt, but the developers of Fez feel confident enough to start their own publishing network, called Polytron Partners. Founder Phil Fish announced the new move, starting with audio visualizer music game called Panoramical.
Polytron Partners will apparently help with promotion and production of titles for indie studios.
We actually question Polytron's social influence on selling games. While Fez was a huge success regardless of how much time Fish spent on the game, was it really the Polytron brand name that sold the millions of copies, or the fact the game was a new 3D platform experience with new mechanics and art style?
Polytron might offer day-to-day help with development and payment logistics for future projects, but for Panoramical, they already have Bekah Saltsman's FINJI working in those areas. Polytron has been able to keep Fez sales going long after its launch, and this sort of promotion and payment logistics could be useful for smaller startups.
Polytron did have a second game in the pipeline called Fez 2, but Phil Fish decided to cancel it and drop out of the gaming industry after arguing with various journalists. Fish has often been controversial in his statements and has taken a stance against the press.
The fact that Polytron Partners already has one game under its publishing program is a good sign for the future, but we question whether any game developer will want to go under Polytron's wing if they are known for dropping their own first party titles and haven't had any experience publishing games before.