Investment
Louisiana Senator Looks to Shoot Down Payday Loan Businesses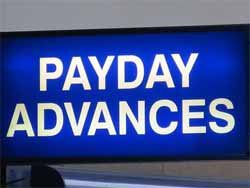 There are certain people in the United States government who continue to stick their nose where it doesn't belong. And, at least for one day, those people have won.
For the past several years, many legislators in Louisiana and across the country have tried to squash an entire customer service sector. And it almost worked.
Sen. Ben Nevers, the mastermind behind a bill targeting the payday loan service market, feels that the payday loan service is nothing but a plot to take people's hard-earned money. In most regards, many people agree with him. However, the bill was denied and plenty of companies can breathe a little easier. This still doesn't sit well with either side, and it shouldn't.
Nevers wanted to make loans cheaper for people in the state by limiting the overall amount of annual interest each person can be charged yearly. When Senate Bill 84 was brought before the committee, it was a completely different proposal than what Nevers had suggested. For starters, the yearly cap for interest fees was gone. Instead, there was a prohibition against those who wanted to take out more than 10 loans per year.
The Senator from Bogalusa did agree that he'd work on amending the bill and vowed to change it to help it pass before it hit the floor.
Once the committee meeting split for recess, payday lenders began to huddle with their tense lobbyists on one end of the State Capitol hallway. Payday loan clients gathered at the other end awaiting the results.
Troy McCullen, who is the CEO and president of Finance America Business Group, said that "Both sides ran out of the room in shock." McCullen, who owns an eye-popping 31 Cash-2-U lending stores across Louisiana, is just one of the many people who is not happy about the proceedings.
McCullen said that something should be done about those who carry a large number of short-term loans, especially at the same time. He went on to say that capping the number of loans annually is the same as comparing the number of six-packs one can purchase from a liquor store. In short, it removes the free market.
Nevers stated that as long as the two sides work towards an agreement that benefits the people, he would be satisfied.