Investment
Jumbo Loan Borrowers are Younger, But Lenders are Chasing Baby Boomers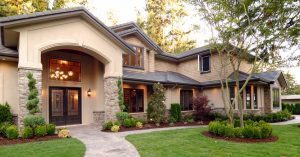 A new report by private lender LoanDepot has found the median age of its jumbo loan borrowers was 38.5 in the April to June quarter of this year, a drop from 41 years over the last year and from an average age of 49.5 in the fourth quarter of 2011.
The report also found the median credit score for consumers approved for a jumbo loan has dropped from 785 in the second quarter of 2011 and 770 a year later to about 764 in the second quarter of this year. This data indicates younger borrowers may be taking advantage of loosening lending standards among jumbo lenders.
While the LoanDepot data focused on the lower end of the luxury market, it does reflect the rise in sales of high-priced properties.
Despite signs that more younger people are obtaining large mortgages, economists say that, in the long-term, the jumbo loan maket is reliant on baby boomers, who have more equity in the stock market than millenials and whose home equity has recovered very well.
Lenders also know that many millenials are struggling to find job prospects that will make them potential buyers, especially as real estate prices continue to rise faster than the job market recovery.
A study by CoreLogic recently found that almost 2% of home sales in the United States in April 2014 were for homes valued at ore than $1 million, more than double the threshold for a jumbo mortgage and near watershed figures during the pre-recession boom.
Banks are increasingly turning to their jumbo mortgage business as mortgage activity slumps overall. In May, the Mortgage Bankers Association found that mortgage applications were down from the previous year amid rising home prices, cash-only buyers and tight credit standards. Mortgage activity for jumbo loans, however, has remained stable.
The jumbo lending market remains healthy due to wealthy borrowers, luxury-home buyers taking advantage of new loan products, historically low interest rates that are often lower than conforming loan rates and credit availability for higher-end borrowers.